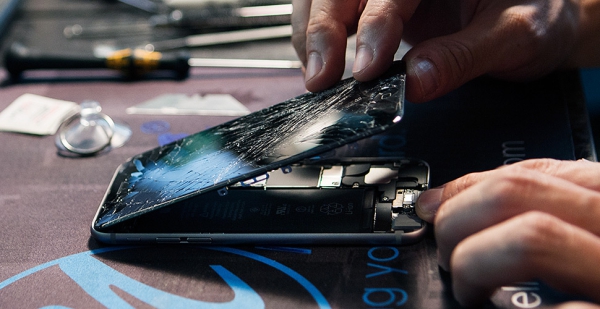 - February 5, 2017 /PressCable/ —
Shattered Surprise Screen Repair, a iPhone Sales and Repairs Company operating in Paris Texas and Hugo and Idabel Oklahoma, has recently opened for business a new location in the Hugo Oklahoma area. They repair iphones and have refurbished phones for sale. They also repair androids, computers, laptops, game consoles, xbox 360, iPad, Samsung, HTC, LG, The models they work on include but are not limited to iphones of all kinds, Samsung smartphones, HTC, Nokia, Dell, and more. They repair cracked iphone and smartphone screens, no charging issues, no power and bad batteries, no touch screen, busted screens, busted lcds, broken glass, cracked glass, bad ear speakers and buttons, and many more issues. This news coincides nicely with Shattered Surprise Screen Repair's recent recognition as a community favorite, due to saving Customers thousands a year in the Longview Texas Area throught its CEO having had ran several repair businesses in the longview and Dallas Areas!. The company is expanding all over East Texas and East Oklahoma with more markets to come in the near future. These locations will cover towns like Antlers, Ft Smith, Tyler Texas, Greenville, Texarkana Arkansas, and Ft Smith Arkansas, among many other locations.
Shattered Surprise Screen Repair has been operating in the Smartphone and Electronics Repair and Sales and Support market for 5 years and competes against notable businesses such as iParis and Computer Repair Shops and Shattered ER and Gadget Medic in Longview Texas. They have been able to make such a strong impression on the market and gain reputation by having Better parts, Lifetime Warranty, VIP pricing for return customers, 45-day warranty for device purchases, best customer service and more knowledge on iPhone's and other Smartphones.
Ponce Gilley, Shattered Surprise Screen Repair's CEO spoke about its recent opening, expanding on some of the decisions and motivations that led the business to the level it's currently reached.
"When Shattered Surprise Screen Repair was founded, it was made abundantly clear we wanted to be the kind of company that was known for the Best phone sales and repair Service. One of the biggest challenges we faced was Competitors with cheap parts and bad warranties. Fortunately with some good people behind us, and Knowledge and Care for Quality, we were able to overcome every obstacle and really hit our stride."
Ponce Gilley also mentioned Shattered Surprise Screen Repair's future plans involve 20-30 stores all over Oklahoma, Texas, Louisiana, and Arkansas with only the best Customer Service and Lifetime Warranties.. It's the hope of the company that To Serve Millions of Customers with better Service, better products, and better repairs and parts. Future locations will include areas like Mcalester, Greenville, Paris, Fort Smith, Shreveport, Tyler, Sulphur Springs, and many more.
Shattered Surprise Screen Repair plans to maintain its position at the forefront of iPhone and smartphone repairs by having Lifetime Warranties and the Best Customer Service for years to come, building on its success, finding new ways to serve its community, customers and the world at large.
More information on Shattered Surprise Screen Repair can be found at their website: https://12hg.pdqs.mobi/shatteredsurprisescreenrepa…
Release ID: 167103