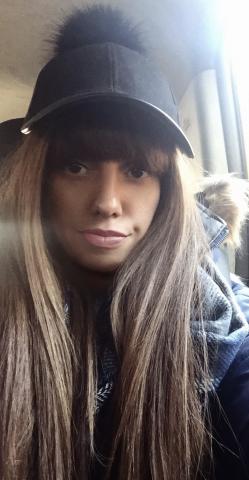 - September 15, 2020 /PressCable/ —
Shirley Jusino, the bestselling author and life coach, has launched a new range of books on her online store. These personal development and growth books cover topics ranging from finance to branding, allowing readers to develop their strengths and work towards financial freedom.
More information can be found at: https://sqrindle.com/author/1595296355496
Inspired to action by the current pandemic and the isolation it brought across the US, Shirley Jusino was able to develop five streams of income from five different businesses. She has utilized life lessons to develop her skills as a multiple entrepreneur and is now earning passive income across sectors.
Part of her work is rooted in a commitment to helping others and coaching them towards the "Lambo Lifesytle" or the "Laptop and Sneakers" lifestyle. This ideal is grounded in the ability to earn passive income from home.
Through a combination of her books and online courses, she teaches entrepreneurs and aspiring entrepreneurs to create the future they want to live. She has a unique style of teaching that encourages inspiration and implementation of action.
Shirley explains that she didn't come from a perfect family, but did learn some important lessons from a dysfunctional family upbringing. She had a narcissist, bi-polar father who owned three buildings despite having a gambling addiction. This led to her writing a book based on his life, called "Business Rules from a Puerto Rican Mafia Princess".
While writing the short but to-the-point ebook, she realized that she could implement the lessons her father taught her. This led to her searching for business opportunities, and ultimately allowed her to create the entrepreneurial life she now enjoys.
Now she is helping others to achieve their goals and increase revenue with a multi-faceted coaching approach. Entrepreneurs can learn through her books and coaching programs, with books including "Midlife Crisis? Finding Your Way Out", "Self Sabotage: How To Banish Self Destructive Behaviors", '7 Daily Habits of Outstanding Leaders", "Developing Your Strengths" and more.
Interested parties can find out more about her course by visiting: https://shirleyjusino.academypro.biz/home
Further details on her story and entrepreneurial journey can be found at: https://coachshirleyjusino.com
Release ID: 88976623