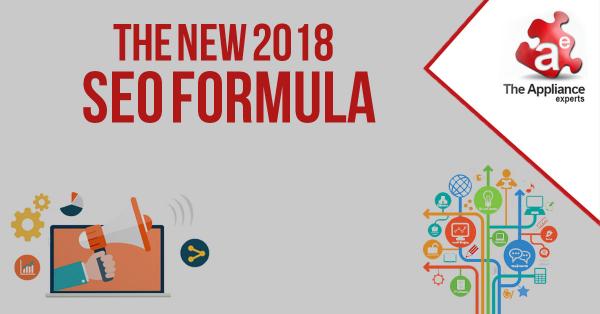 - June 30, 2018 /PressCable/ —
Appliance repair marketing expert Marlon Thomas has outlined the 2018 Appliance Repair SEO formula in his latest webinar. The formula is currently used by his team to generate hundreds of leads every month for their existing clients. The webinar is free and purely designed to educate appliance repair companies about the SEO strategies that are working in 2018. These strategies can get their websites to rank at the top of major search engines.
The right SEO strategies can improve a company's bottom line within a short period of time. Marlon's webinar covers a wide range of topics, including tips on how to get relevant links and how to improve the authority of an appliance service website to improve its ranking in the search engines. It provides tips on how to rank high in the SERPs for the most profitable keywords. The webinar also reveals the most important online directories that appliance repair companies should list their business in.
The SEO landscape is constantly changing, and it is important for businesses to adapt to these changes. Marlon and his team usually focus on Google when generating leads for their clients as this search engine has about 80% of the market share. They created the webinar to help appliance repair companies stay up-to-date with the latest trends. They also outlined some of the things that appliance repair companies should focus on if they are doing any kind of SEO strategy.
The team created a webinar last month about what appliance repair businesses should be implemented as part of their online marketing strategy. However, they did not go in-depth on what companies should be doing. The new webinar that discloses the 2018 Appliance Repair SEO formula is more comprehensive. It covers the latest updates with the Google algorithm and the things that were useful in the past but are no longer effective today. The webinar will also teach appliance repair companies how to optimize their website using the new repair SEO formula and what keywords they should be targeting.
Keywords differ from one place to another. Customers don't always input the phrase "appliance repair" when looking for a company. The team can look at some of the keywords that an appliance repair company should target specifically for their local area. They will also look at the rankings of their client's website and the online directories where they are listed in. The team will assess their client's overall online reputation and how effective their website conversion is. They can explore additional user experience factors during the process.
Marlon and his team will release more online marketing webinars over the next few months. They will discuss various strategies such as website conversion and pay per click advertising to help appliance repair companies improve their rankings and results. Those who want to dominate their local service area and get a consistent flow of new appliance repair leads should watch these webinars.
https://www.youtube.com/watch?v=_tJ-duTa2hc
Release ID: 369502