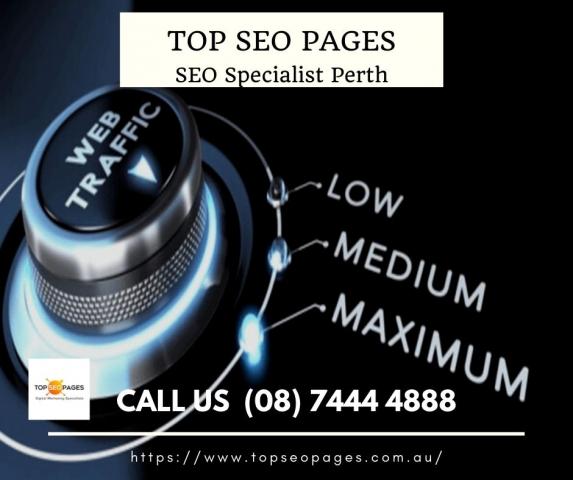 - July 29, 2021 /PressCable/ —
Clarkson, Western Australia based search engine optimisation specialist Top SEO Pages has launched an expanded range of services focusing on webpage speed and mobile-first enhancements.
More details can be found at: https://topseopages.com.au/website-design/high-speed-mobile-responsive-fast-websites
With Google core algorithm updates potentially impacting the ranking of websites, the recently launched services take account of new requirements and provide businesses across Perth with the most up-to-date optimisation techniques.
Google generally releases updates to its search algorithms several times a year. These are the complex instructions for the platform to decide which websites are most relevant in a particular search query. With core updates in both June and July, 2021, some analysts suggest that the most recent round of enhancements were some of the largest to date.
While Google rarely explains what has changed, several trends have appeared in recent years. The expanded services from Top SEO Pages focus on these elements, namely website loading speed and mobile-first optimisation.
The loading speed of a website can not only turn impatient customers away, but many experts now state that it is a direct factor considered by the Google algorithms. Top SEO Pages helps businesses combat this problem by using a new in-house framework to develop websites with the best possible performance.
The company uses a combination of CSS code optimisation and modular construction, as well as optimised utilisation of databases and images. As research indicates that many users expect a website to load within 3 seconds, the new services aim to help businesses attract and retain more clients, as well as improving search results.
Google has also made it clear in recent years that it is moving to a 'mobile-first' indexing philosophy. This essentially means that its assessment of website relevance will prioritise the content contained within the mobile version of the site.
In order to help businesses achieve the best search rankings, Top SEO Pages now also provides mobile-first website design and optimisation services. The company uses a number of approaches such as Bootstrap 5, custom HTML and CSS, as well as minimisation of JavaScript.
By combining speed and mobile-first website optimisation, Top SEO Pages aim to help Perth businesses stay ahead of Google algorithm updates, as well as providing websites that offer exceptional customer experience.
Interested parties can learn more by visiting the business premises: https://g.page/r/CeJ2ZGHhvsgnEBA
Release ID: 89039303