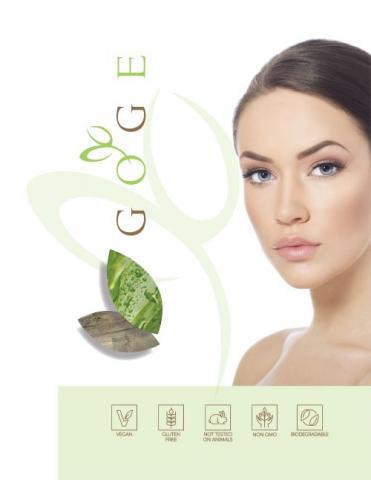 - October 28, 2021 /NewsNetwork/ —
The latest updates to the range offer customers a selection of organic, eco-friendly skincare developed to cater to the needs of skin that is prone to reactions, and requires a gentler touch.
More details can be found at
https://www.gogelifestyle.com
GOGE Lifestyle's recent product updates are ideal for dry, flaky skin, mature skin and even customers with sensitive, eczema-prone skin.
Founded by a licensed aesthetician with real-world experience of what it's like to manage sensitive skin conditions, GOGE Lifestyle was created to provide skincare products made with sustainably sourced, organic ingredients that wouldn't harm or cause flare-ups when used on delicate skin. Over the course of many years and through a great deal of work, the company found the best natural ingredients and established the most suitable combinations to work for sensitive skin and improve complexion.
The updates to the company's range include Soothing Toner, which has been formulated to work for all skin types but is particularly beneficial for sensitive skin and those with pigmentation or a dull complexion. Enriched with restorative ingredients that work to maintain the skin's natural pH and healthy skin barrier, the toner soothes and brightens for a more even appearance.
For customers who are seeking to hydrate and retain moisture in their skin, the brand has created Sensitive Skin Cream to nourish and soothe. Developed to relieve itchiness from dry and sensitive skin, and made using a range of regenerative plant extracts and antioxidants, the cream helps to strengthen the skin's protective barrier to keep moisture in. Suitable for customers with sensitive skin and even rosacea, the cream works to protect the skin from external aggressors and bring uniformity to the complexion.
With the latest announcement, GOGE Lifestyle continues to invest in providing effective, affordable organic skincare products ideal for sensitive, dry, and mature skin.
"I love GOGE products and will continue to use them," said one satisfied customer. "I have already re-ordered twice since I was first introduced to this skincare line. My skin was extremely sensitive to many skincare products but this line makes my skincare routine easy and keeps my skin hydrated over long periods."
Interested parties can find out more by visiting
https://www.gogelifestyle.com
Release ID: 89050918