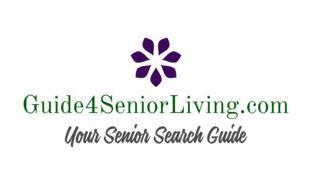 - November 5, 2021 /PressCable/ —
Seniors often have a difficult time searching for and securing quality, affordable housing. Many seniors struggle with mobility, or don't have access to the transportation services required to evaluate potential residences. A recent update in services offered on the Guide4SeniorLiving.com platform aims to change this. The services now include a section dedicated to HUD housing and associated Low Income Housing Tax Credit (LIHTC) properties and allowances.
More information is available at
https://www.guide4seniorliving.com
The Guide4SeniorLiving.com seniors' search platform fills a significant need within this demographic by providing a comprehensive list of products, services, social spaces, events, caregiver services and more in one easy-to-navigate website. Free for all seniors, the website's landing page features prominent search fields that help them locate what they need. A recent update in listed services includes low-income HUD housing services in association with state housing LIHTC programs.
Guide4SeniorLiving.com is designed to reduce the time it takes for seniors to research the internet to find the services they need. By providing an intuitive, easy-to-navigate search center, Guide4SeniorLiving.com makes it simple and convenient for seniors to discover social, medical and housing services. Simply by inputting "HUD" and/or "low income" into the search field, users are instantly provided with a listing of quality residences that meet their budget requirements.
The goal at Guide4SeniorLiving.com is to improve the quality of life in seniors' communities by enabling a fulfilling and enjoyable retirement. The tool offers significant value and a host of benefits to seniors who might not otherwise know how to find the housing, medical assistance and social centers they desire.
A second goal the platform fulfills is in helping connect businesses with the seniors' segments they cater to. As a hyper-targeted platform, marketers can complement their SEO strategies by claiming their listing on the platform.
The founding owner of Guide4SeniorLiving.com says, "As a former property manager for senior communities I found that many seniors and their families needed guidance on housing. Often my community was full, but I still wanted to help the senior find a new home. I developed the Guide4SeniorLiving.com website as a guide for everything about senior living."
With the recent update in services to include low-income HUD and LIHTC solutions, the Guide4SeniorLiving.com platform helps senior citizens search for and evaluate the affordable housing they need on one easy-to-use website.
Visit
https://www.guide4seniorliving.com
to find out more.
Release ID: 89051908