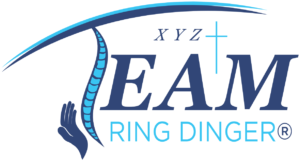 - November 17, 2020 /PressCable/ —
Houston Chiropractor Dr. Gregory Johnson, managing member of Advanced Chiropractic Seminars LLC in Houston Texas, is offering new graduates who want to start a cash practice when they graduate to take the Advanced Chiropractic Seminar. To learn more on how to better serve patient needs and start a cash practice, sign up for a hands on clinical seminar that shows real patients with real pain for the real world challenges of practicing Chiropractic following their graduation.
For more information, visit https://www.advancedchiropracticequipmentllc.com/seminars/
The Ring Dinger® Chiropractic seminar will take place over the course of three days and it is scheduled to occur on a Monday, Tuesday, and Wednesday. During this time, participants will have the opportunity to shadow Dr. Gregory Johnson and experience hands-on training with actual patients in his exam room. He will address indications and contraindications. Participants will also witness Dr. Johnson's famous Johnson Chiropractic techniques. Attending this seminar allows participants to develop the skills needed to perform adjustments using the Ring Dinger® table.
Your Chiropractor Dr. Gregory Johnson of Advanced Chiropractic Relief LLC, in Houston, Texas provides his Patients with personalized history's and examinations. As well as unique, safe and effective Chiropractic Adjustments, Therapeutic Exercises, Manual Therapy, BioPhysics Adjustments, and Full Spine Manual Spinal Decompression Ring Dinger® to give people what they say is the ultimate experience in Chiropractic Care.
Joining Team Ring Dinger® comes with multiple benefits. It will give members the option to use the trademark "Team Ring Dinger®" as well as exclusive access to the Team Ring Dinger® network and merchandise. Merchandise items can then be used to advertise the trademark on a member's website to attract and acquire new patients who are searching for doctors using the same technique. Members will also be published on the website as part of the Team Ring Dinger® doctors, allowing patients in a member's area to be directed to their office.
The term Team Ring Dinger® is used to describe licensed healthcare providers who utilize the manual spinal neural decompression on the Y axis, and have the Advanced Chiropractic Equipment designed to decompress the spine made by and marketed by Houston Chiropractor Dr. Gregory Johnson in Houston, Texas. The chiropractic table is manufactured in Pennsylvania by Hill Laboratories, a leading manufacturer of quality chiropractic and medical equipment worldwide. The term Team Ring Dinger® is also used to describe a patient who has experienced the Y axis adjustment.
Dr. Gregory Johnson will be holding his Seminars on the Johnson Technique through the Advanced Chiropractic Seminars LLC. His new equipment will be sold through the Advanced Chiropractic Equipment LLC located in Houston, Texas.
Dr. Johnson has been providing chiropractic care for over thirty nine plus years. He was named Doctor of the Year for Houston Metropolitan District II by the Texas Chiropractic Association, and one of the Best Chiropractors in Houston by Expertise.com.
For more information on how to participate in a future seminar, please go to the URL given above.
Release ID: 88986005