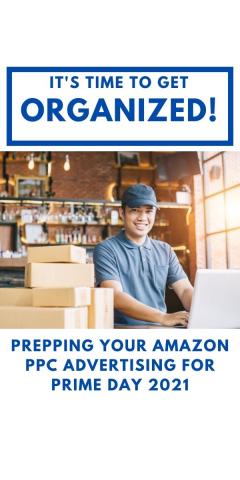 - June 9, 2021 /PressCable/ —
Sellozo will be holding a free online webinar on June 15th at 1 pm Eastern and 10 am Pacific called 'Prepping Your Amazon PPC Advertising For Prime Day 2021'. This webinar will reveal last-minute PPC advertising strategies for Amazon sellers to prepare their Amazon business for Amazon's upcoming Prime Day. The webinar will include a range of optimizations, budget recommendations, and preparations to get Amazon sellers ready for Amazon Prime Day.
Sellers interested in dynamic bid adjustments, budgeting changes, listing optimizations, various ad placements, and which potential categories to prioritize for Amazon PPC advertising are encouraged to join the free webinar and submit specific questions for the panel to address.
Brock Gettemeier, Dustin Kane, and Kris Gramlich will be leading the presentation and say this webinar is a chance for people to hear from industry leaders on Amazon PPC advertising strategies for Prime Day as well as a variety of ways sellers can get themselves ready for one of the largest online shopping events of the year. In the webinar, they can ask questions live and get information not readily available through other channels including whether they should be involved in the shopping event at all.
People interested in 'Prepping Your Amazon PPC Advertising Strategy For Prime Day 2021' can register free at https://promo.sellozo.com/en-us/amazon-ppc-strategy-prime-day-webinar
About Sellozo
Sellozo is an AI-driven Amazon PPC advertising suite that was founded in 2017. The suite of tools serves the Amazon 3rd Party seller and brand customers who are the backbone of sales on Amazon. Sellozo is known for the automation and optimization of Amazon PPC advertising with the goal to be lowering the cost of entry into Amazon PPC advertising for sellers and brands, lowering the amount of time required to manage Amazon PPC advertising campaigns, dropping the learning curve on Amazon PPC ads, lowering sellers ACoS, and improving seller profits.
Release ID: 89025619