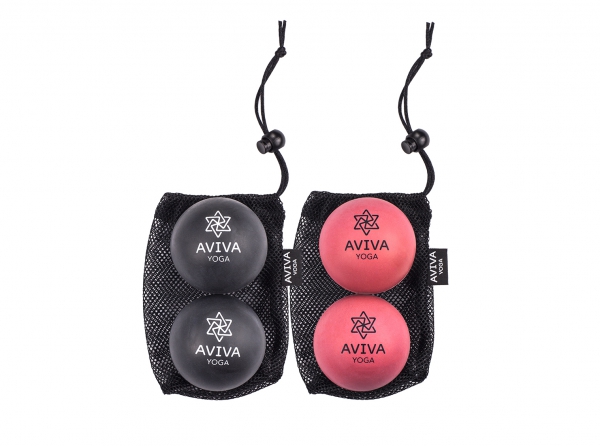 - September 28, 2016 /PressCable/ —
The popular AVIVA YOGA brand announced its leading, eco-friendly and highly portable myofascial release massage balls set with two different densities to easily and effectively relieve sore, tight or tired muscle knots through self-myofascial release or trigger point massage.
More information is available at AVIVA YOGA Massage Balls.
AVIVA YOGA is a highly popular brand founded by yoga practitioners committed to crafting premium quality and eco-friendly yoga products & accessories that combine prime functionality with leading elegance and style to support its customers along their yoga practice and journey towards holistic well-being and a balanced healthy lifestyle.
The business has announced its myofascial balls with a smooth and round construction, enabling users to comfortably and precisely control the movement and target various body areas with different pressure applied. Trigger point release, acupressure or self-massage / therapy can relieve tired, tight, and sore muscle knots also known as hot spots for effective pain relief, injury prevention, workout recovery, flexibility improvement.
The AVIVA YOGA self-myofascial massage balls, provided in a set of 4 balls with 2 different densities for different levels of application, including two pink balls with a soft feel similar to a tennis ball density, and two black balls with a more firm feel similar to a lacrosse ball, are made of high quality, eco-friendly natural rubber to withstand frequent usage and easily portable on their own or in the free carrying bags provided.
More information on the AVIVA YOGA myofascial release massage balls set, available both on the AVIVA YOGA website and Amazon along with multiple 5 star ratings and testimonials as well as details on the free e-book guide containing suggestions on how to most effectively use the balls, can be consulted on the website link provided above or at Amazon.com or Amazon.co.uk.
The business explains that "we know it is impractical and expensive to hire a masseuse or a physiotherapist regularly, and most of the time there is no guarantee that they will provide the relief. Regular trigger point massage therapy or self-myofascial release with our massage balls is one of the simplest, cheapest and most effective ways to apply pressure into the deep layers of our muscle and connective tissue to pry apart trigger points, aka muscle knots, and relieve aches, stiffness, soreness or pain anywhere at any time."
Release ID: 134254