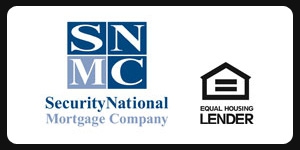 - January 21, 2016 /PressCable/ —
Security National Mortgage Company was named winner of the 2016 Utah Top Reviews award beating out more than 30 other competitors to take home top honors. Elite Approved presented the award to Senior Mortgage Lender John Stephens at the company headquarters in Union Park on the 3rd week of January, 2016 . Details about the award can be found re-posted on the company website. John also created a helpful video that outlines what makes their loan agency different.
Their website can be found here http://www.securitynationalmortgagecompany.com/rev….
Potential award recipients were required to have a 95% or above customer satisfaction rating and an exceptionally positive online reputation in order to contend for the Utah Top Reviews award, and were judged based on customer satisfaction sampling, online ratings, and overall helpfulness ratings. A combined quality score of website and staff response was considered in the judgement. John Stephens, Senior Mortgage Lender of Security National Mortgage Company, was pleased to speak on their new focus on performance, saying:
"The team has made a real effort to reach out to clients like never before. The focus is to help people experience fast access to quality and caring service. There is a lot of talk in the industry about how lenders say they do it and talk only gets someone so far. The joint efforts of outstanding lenders give their direct contact numbers so that customers can reach them quickly. They contribute the real effort to offer real value with every encounter. It is exciting to see the difference this kind of dedicated effort can make when lenders seek first to serve. This focus is what generates return customers. The award is just a nice surprise bonus."
Elite Approved is a Utah organization that awards local companies for doing good business. They spotlight businesses with the intention to increase community awareness of services worth looking into.
To congratulate Security National Mortgage Company for the 2016 Utah Top Reviews award the public can contact their office directly at 801-913-0309.
Release ID: 101599