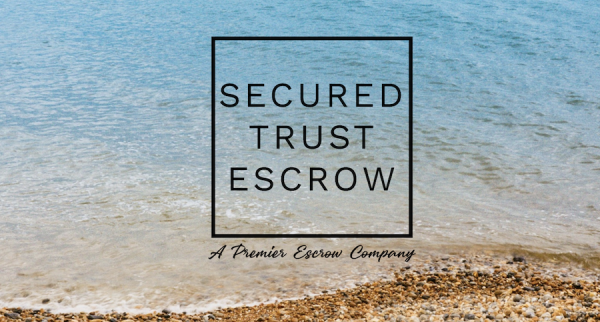 - November 5, 2021 /PressCable/ —
The day cannabis was first made legal for medical use in California was an extremely large accomplishment for the great many cannabis enthusiasts in the state. Of course, this has caused the number of legal businesses and buyers to skyrocket, which has not always made for smooth transactions, something which is just natural but also extremely time-consuming and annoying when it does occur. Stepping up to help is Secured Trust Escrow. Secured Trust Escrow delivers first-class, safe and secure cannabis escrow services to sellers and buyers, being sure to be an independent third-party to protect all who are involved meet their obligations before cash is exchanged.
"We have a great deal of experience in providing premium escrow services for a wide-range of industries, like one of our most popular real estate, so we thought why not provide cannabis escrow services," commented a spokesperson from Secured Trust Escrow. "We put our hearts and souls into delivering the best escrow services possible that end in a win-win for all involved. We couldn't be more passionate about this project."
According to the company, the way a cannabis escrow service operates is the two potential clients come in with their business proposal. It is worked on to make sure it is worded properly, agreed on, and then the buyer gives Secured Trust Escrow the funds, which are not released until the other company fulfills responsibilities.
Secured Trust Escrow is licensed by the Department of Business Oversight. The company complies with American Land Title's Best Practices and the Escrow Institute of California's recommended Policies and Procures. Customer satisfaction is our goal. Secured Trust Escrow recognizes that good customer service is fundamental to its success. It is the policy of the company to handle any and all complaints with care and to resolve these matters promptly. So those who use Secured Trust Escrow can be assured that their transaction will go smoothly using a service that is regulated by the state to be sure they are following all local and national rules for an escrow company, ethically and transparently.
The ongoing feedback for Secured Trust Escrow remains extremely passionate across the board.
Steve S., from Los Angeles, said in a five-star review, "I am very glad to have come across Secured Trust Escrow. They have helped out our business on a number of occasions which have made our effort as a legal dispensary near stress free. I can't praise them enough. Fully recommended all of the way."
For more information be sure to visit https://www.securedtrustescrow.com.
Release ID: 89051694