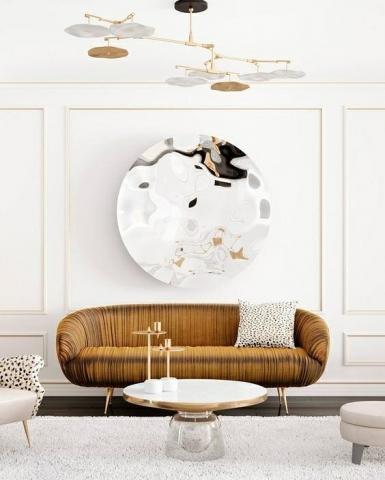 - July 3, 2020 /PressCable/ —
Premium Property Developers in the UK, and the UK hospitality sector often struggle to find specialist suppliers of bespoke furniture and lighting of detailed specification and of high contract quality that is value driven. It helps to look for the well-established names, such as HKP, who understand the requirements of the luxury sector. HKP have a well-established international reputation and already work with a network of high-end clients across Asia, Europe, Australia, Middle East, and UK. The company are unique in the fact that they own a specialist design studio that operates with chosen manufacturing bases in Asia allowing them to deliver cost-effective, high-quality, well-designed and engineered furniture, and decorative lighting in a timely manner. For more information visit: https://www.hkp-intl.com
HKP was founded in 2005 by three highly experienced interior designers, South African born Joanna Moreau, Richard Moreau from France, and Hernan Zanghellini, originally from Chile. The three founders, while all Designers, collaborate well together and focus on different areas of the business with Joanna in marketing & operations, Richard concentrating on strategy, finance, and property development work as his focus, and Hernan overseeing business development especially in hospitality, his area of expertise.
HKP has continued to grow its exemplary reputation within the worldwide luxury hospitality, property developments, and retail markets. The company has a broad client base that covers all luxury property developments including boutique hotels, high-end restaurants, executive offices, bars, members lounges, exclusive clubs, and health spas. The company provides a fully comprehensive end-to-end design development, manufacture, and delivery service that is perfectly tailored to each individual clients requirements. The HKP team has years of experience and knowledge of furniture and lighting design and are well equipped to overcome any challenging requirements facing their clients. Each furniture or lighting piece is developed from a design concept, with detailed drawings and finish samples created by a professional team of expert designers that have extensive knowledge of custom design and manufacturing. To learn more visit their website: https://www.hkp-intl.com
HKP has a rich hospitality client portfolio. Some top names include: Six Senses Hotels Residences, The Peninsula Hotels, Mandarin Oriental Hotel Group, Rosewood Hotels & Resorts, Swire Hotels and Soho House. HKP work collaboratively and in tandem with the interior designers of luxury projects through delivering a service of specialist design and high quality manufacturing. HKP bring to life the detailed vision of the brand and of their designers with highly customized furniture and decorative lighting on these projects.
HKP are known and respected for creating their client's requirement for a prestigious atmosphere while paying close attention to practicality and customer comfort. Their projects have brought forth of a clever combination of materials and refined detailing to create a feeling of innovation and sophistication. The team very much focuses on delivering interior design projects that are of extremely high quality, true to the vision and that stand the test of time. For more information visit: https://www.hkp-intl.com
Release ID: 88967026