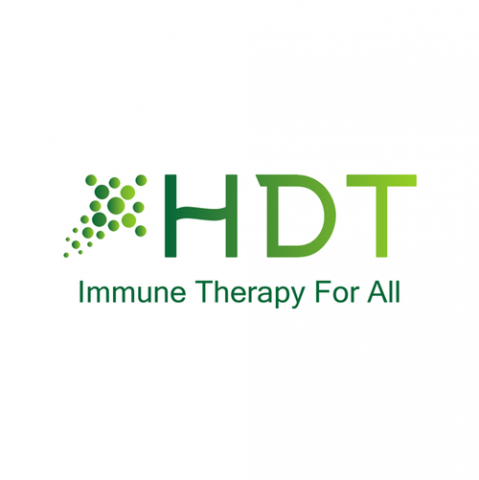 - January 13, 2021 /PressCable/ —
HDT Bio, a biotech startup based in Seattle, announces that their COVID-19 vaccine candidate has been approved for clinical trials in India.The research organization utilizes a next-generation vaccine platform funded by Zoic Capital.
More information can be found at https://www.deccanherald.com/national/covid-19-indias-mrna-vaccine-receives-approval-for-human-trial-925865.html.
The latest announcement brings HDT Bio's vaccine one step closer to mass inoculation. To produce the shots, HDT Bio is using a more recent technology called mRNA, which is expected to yield the same efficacy rate as Pfizer's vaccine. Relative to the more popular brand, however, the vaccine in development costs less to manufacture and does not use raw materials.
Another benefit of HDT Bio's product candidate is it does not require extremely cold temperatures for storage and transport. Instead of -70 degrees Celsius, the shots are designed to remain stable between just 2 to 8 degrees Celsius. This presents a significant advantage when it comes to dose administration, especially in countries and remote locations where access to specialized storage equipment is limited.
Compared to conventional vaccines, HDT Bio's mRNA vaccine can be developed within a shorter time frame as it does require a bacterial host to grow. With all these characteristics, the product is expected to offer a highly scalable and cost-effective immunization solution once it has been greenlighted for public use.
HDT Bio specializes in research geared toward the prevention, detection, and treatment of various diseases. Their efforts have recently enabled them to design several technologies with the ability to synthesize the genetic material of viruses. For the medical field, these developments allow the harboring of the viral materials without the risk of infecting healthy cells with an actual virus.
HDT Bio'sCOVID-19 vaccine research, along with their other projects, are in keeping with their mission of helping the world overcome constraints to disease treatment supply and access.
As their spokesperson states, "Our goal is to establish regional partnerships for manufacturing and clinical development through regulatory approval to ensure that local companies familiar with the healthcare system can maximize the probability of getting these medicines to patients."
Additional information on HDT Bio (https://hdt.bio) and their work can be found at https://news.crunchbase.com/news/its-full-steam-ahead-for-startups-developing-covid-19-vaccines-products and on Zoic Capital's website at https://zoiccapital.com/hdt-bio.
Release ID: 88993309