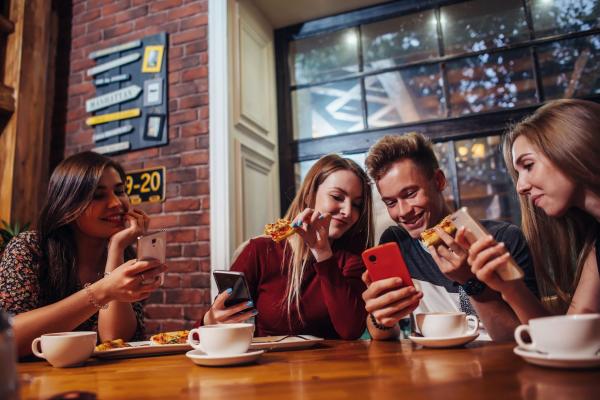 - February 23, 2022 /PressCable/ —
Sustainable seafood benefits both the consumer and the environment, ensuring that marine ecosystems are safeguarded for now and for future generations. There is increasing consumer demand for ethically sourced, sustainable seafood products. With the update, iFoodIQ's tracking software enables restaurant owners and retailers to help consumers make informed choices about the origin and production of their food.
More information is available at https://ifoodiq.com
The US is a global leader in responsibly managed fisheries. Transparency within seafood industry supply chains is a vital component of this. Product traceability helps to eliminate problems such as overfishing. It prevents illegally caught products from entering the market and ensures ethical labor conditions. The update not only provides food tracing intelligence but gives consumers information about the people behind the product.
Raw products are tracked from the vessel, through production and packaging with QR code traceability. The name and home port of the fishing vessel together with insights into the crew on board are made available. Consumers can become familiar with the people involved in the supply chain and verify the sustainability and quality standards of their products.
It is especially important for consumers to know that their food has not come from a plastic or chemical polluted coastline. While fish and shellfish can provide a multitude of health benefits, studies on ocean plastic pollution reveal the dangers of pollutants and microplastics entering marine ecosystem food chains, including that which is intended for human consumption.
Research from the National Center for Biotechnology Information has highlighted that while US nutritional authorities advise citizens to consume more seafood, concerns over the health risks of plastic pollution and other chemicals entering the food chain may lead to a reduction in consumption.
iFoodIQ food traceability technology developers are a division of Food Marketing Solutions who have 20 years of experience in implementing branding and marketing strategies for the food industry.
A spokesperson for the company said: "Consumers want to consider the source when forming their food purchase choices. iFoodIQ enables restaurant operators and retailers to do just that."
Interested parties can find more information by visiting https://ifoodiq.com
Release ID: 89065462