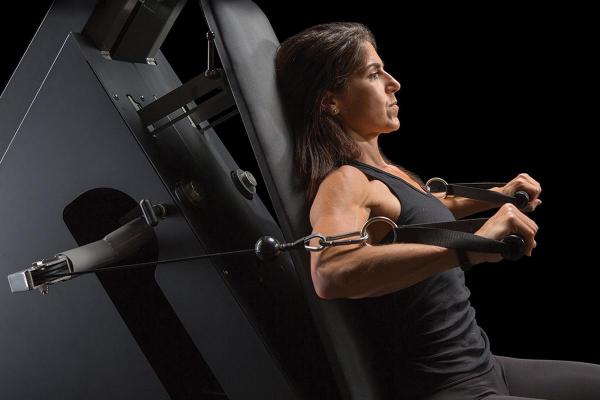 - April 29, 2021 /NewsNetwork/ —
Health Cellutions, a holistic pain and wellness center in Scottsdale, Arizona, announced the expansion of its services to relieve chronic pain by addressing health at a cellular level. The regenerative health and performance studio uses cutting-edge technology and customized programs to focus on the root causes of pain, rather than simply managing symptoms.
More information is available at https://www.HealthCellutions.com.
The expanded offering for regenerative pain therapy is aimed at customers who want relief from chronic pain without prescriptions, painkillers, or invasive surgery.
The human body is composed of trillions of cells. When cells have the proper resources and nutrients, they can execute their roles in the body successfully. Scientists believe humans can boost their health at a cellular level through exercise and nutrition to slow down aging, improve energy and reduce pain.
Health Cellutions' expanded range of regenerative pain therapies now includes PEMF pulse therapy, live O2 oxygen training, cryotherapy and Infrared saunas. Once pain and inflammation have successfully reduced, the company devises a customized exercise program using low-impact technology to rebuild strength and balance.
PEMF pulse therapy uses low-frequency magnetic stimulation to recharge the mitochondria, or parts of the cell that produce energy. Cells can then use this additional energy to self-repair, reducing inflammation and pain.
Cold therapy has a long history of pain relief with oxygen training known for its anti-inflammatory properties. Cryotherapy can help with muscle pain as well as some joint and muscle disorders, including arthritis.
A satisfied client said: "Health Cellutions has helped me tremendously with my chronic back and neck pain. I haven't felt this great in years."
Health Cellutions offers innovative technology used by Tony Robbins and NASA. Beyond pain therapy, they also offer a range of cellular health-based services including performance and weight-loss, hormone balance, bladder incontinence and cognitive health.
More details can be found at https://www.HealthCellutions.com
Release ID: 89008271