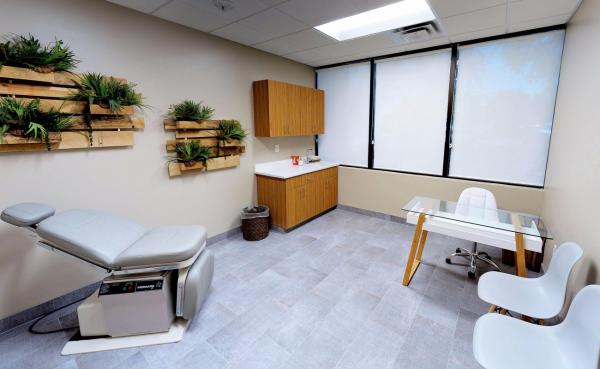 - July 19, 2019 /PressCable/ —
One Stone Research Group, a prominent research center specializing in mental health clinical studies, announced its official opening in Scottsdale, Arizona. Focused on furthering medical innovation with clinical research in the area of diseases and conditions affecting the Central nervous system and mental health in general.
The center is open to partnering with pharma companies, hospitals, research companies and other institutions.
More details can be found at https://www.onestonerg.com.
Research in brain science, nervous system studies, psychiatric and neurological disorders and other related fields have seen important advances in recent years. One Stone Research Group aims to provide an integrated solution for medical and academic organizations, independent researchers, and other parties interested in central nervous system and related studies.
The Scottsdale research center currently has multiple clinical studies available for subject participation, and is welcoming interested participants. One Stone Research Group offers extensive medical care while participating in the studies, including complete physical exams, lab work and confirmed diagnosis.
The research group is also interested in partnering with pharma companies interested in high-quality research sites. The facilities available can be seen here: https://www.vivamedsuites.com
One Stone Research Group also offers numerous positions for experienced clinical investigators and physicians interested in clinical investigation.
The organization's co-founders are Dr. Gregory J. Hunter, an experienced psychiatrist and neurologist and principal investigator for all central nervous system studies, and Karen Patterson, an experienced clinical researcher and executive site director.
A spokesperson for the company said: "At One Stone Research Group, our commitment towards the betterment of our community puts us at the forefront of medical innovation. Spearheaded by clinical research operators with decades of industry and CNS experience, we understand the needs of all of our stakeholders: our patients, physicians in the community, and study sponsors and CROs. When these three stakeholders come together synergistically due to our business and clinical efforts, the bottleneck for scientific breakthroughs is disrupted and progress becomes the result."
More details can be found at https://www.onestonerg.com.
Release ID: 88897864