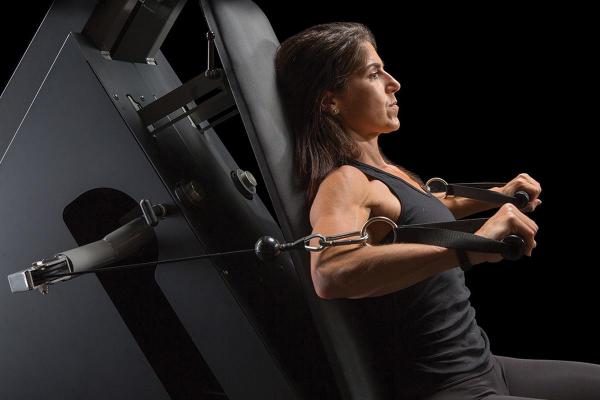 - November 8, 2020 /NewsNetwork/ —
Health Cellutions, a human performance studio in Scottsdale Arizona has launched regenerative pain relief services for residents in Maricopa County. Health Cellutions believes that everyone's body has the innate ability to heal itself with the right inputs.
For more information see https://www.HealthCellutions.com
This holistic health studio has launched revolutionary regenerative non-invasive programs aimed at providing result-oriented solutions for those suffering from acute or chronic pain. Health Cellutions is the first and only holistic pain and wellness performance studio in Arizona to offer the latest in cutting-edge technology that is science-backed and data-driven all available at one North Scottsdale location.
Health Cellutions has created a platform for achievement that helps people reach higher and achieve more no matter where they are starting from. Health Cellutions was created by Dr. Brian Thompson to challenge the status quo of the health and wellness industry. Through combining innovative technologies, evidence-based exercise, and nutrition science, Health Cellutions delivers results that go beyond conventional approaches to health, longevity, performance, and quality of life.
The studio offers several therapies to alleviate clients of pain. One is PEMF Pulse Therapy. It uses low-frequency magnetic stimulation to recharge the mitochondria that produce energy in the cells. The additional energy is utilized by cells for self-repair and thereby reducing inflammation and pain. Infrared heat reduces muscle spasms, and helps the body heal itself naturally.
This Scottsdale health studio also uses live oxygen training, cryotherapy, and infrared saunas to increase strength, lean body mass, and reduced chronic inflammation. Infrared heat reduces muscle spasms, and helps the body heal itself naturally. The combination of these modalities has been effective in relieving clients of the pain associated with disorders such as arthritis, and has been shown to also promote faster healing of all types of injuries.
Further therapies include Vasper and ARX. They work by efficiently maximizing the low impact strengthening and healing of joints, muscles, and tissues. Increasing circulation speeds up oxygen flow and absorption at the cellular level, and the combination of these technologies reduces soreness and speeds post workout recovery. The combination of these regenerative therapies are being used to provide relief from sports injuries, chronic fatigue syndrome, fibromyalgia, arthritis, and other chronic pain conditions.
The regenerative pain therapy being used by this studio is the same technology that is used by Tony Robbins, Bulletproof, NASA, and Ben Greenfield. It allows clients to live a life free from chronic pain without taking prescriptions, painkillers or experiencing invasive surgeries.
A company spokesperson said, "The studio offers innovative technology that can allow clients to live life to the fullest. This Scottsdale studio's inside-out approach focuses on improving the biological age and the health and performance of each client's body."
The launch of these pain-relieving therapies by this Scottsdale, Arizona health studio is set to help many people suffering from chronic and acute pain.
More information can be found at the above URL.
Release ID: 88984804