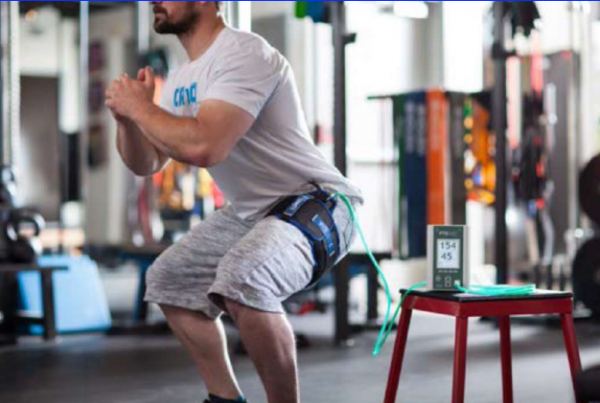 - May 25, 2017 /PressCable/ —
Joint Motion Physical Therapy announced it is now providing the communities of Scotch Plains and Fanwood, New Jersey with cutting-edge Blood Flow Restriction (BFR) therapy, to help safely speed up orthopedic injury rehabilitation.
More information is available at http://www.jointmotionpt.com/blood-flow-restricted-therapy
Joint Motion Physical Therapy is a physical therapy practice based in Scotch Plains, New Jersey. They are committed to helping patients rehab from most orthopedic and neurological conditions, by providing expert, cost-effective physical therapy services.
The physical therapy practice announced it is now providing an innovative treatment process called Blood Flow Restriction (BFR) therapy. BFR draws on brief and intermittent occlusion of the blood flow, with a specialized tourniquet while exercising. This technique eliminates the need for patients to lift heavy loads during exercise, yet still receive the same response and results as if having a more strenuous workout.
Blood flow restriction training (BFR) is a recovery treatment that increases strength with only 30% of the exercise resistance loads, improves muscle endurance in 1/3 of the normal treatment time, and produces increased growth hormone responses.
The muscles will feel as though they have worked hard, which comes from the BFR desired response of building up lactate. Lactate maximizes the hypertrophy (growth) of hormones and metabolic factors, which help to increase muscle protein synthesis resulting in endurance, and strength response of the muscles. This will lead to faster orthopedic injury rehabilitation.
Joint Motion Physical Therapy's BFR rehabilitation services are delivered by a seasoned team of therapists, which include Doctors of Physical Therapy and Board Certified Specialists in Orthopedics. They are one, of only five current Owens Recovery Science Certified Physical Therapy Providers in New Jersey, who perform Blood Flow Restriction Rehabilitation.
By doing so they have joined professional and NCAA Division 1 collegiate sports training facilities, such as the New York Giants, New York Yankees, New York Rangers, and Rutgers University, as well as the U.S. Military (Department of Defense) to be one of few providers to offer this cutting edge and groundbreaking technology.
Joint Motion Physical Therapy is well known for its personalized, and effective evidence-based care in a fun, positive and professional environment. Their state of the art facility can be found at 373 Park Ave, Scotch Plains, New Jersey.
Joint Motion Physical Therapy owner, Triston Glynos explains that, "Our practice was born out of a desire to redefine the physical therapy experience, so we provide evidence based care with a manual therapy focus. This means that we keep up to date with the most current rehab research, and incorporate this into our daily practice. In short, we want our patients to get better with as few visits as necessary, and we do it with a smile."
Interested parties can learn more about BFR and all their cutting-edge rehab services by calling 908-322-3202 or on the website link provided above. Their personal care philosophy, has earned this practice its 5-star reputation in the Scotch Plains-Fanwood community.
Release ID: 198695