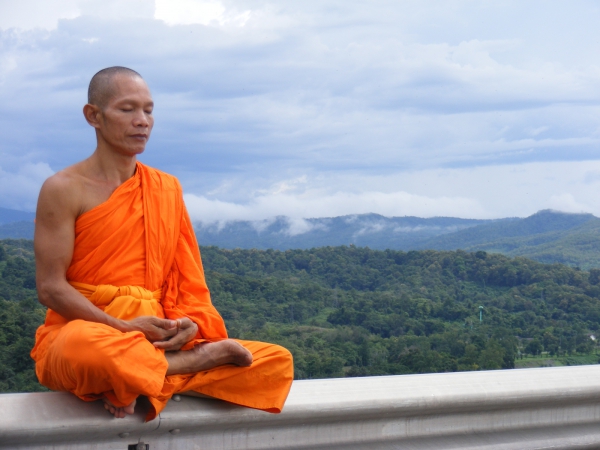 - March 29, 2016 /PressCable/ —
As life becomes more and more stressful and hurried, people have been searching for ways to decompress and to feel some sort of peace. Overall, in order to meet the challenges of family, work, finances and more, people are wrecking their health and are finding themselves locked in a battle to find relief. If someone is looking for a way to beat the battle with stress, improve their health and do it without breaking the bank, a perfect place to start is with free audio meditations.
Many who practice mediation say that to find true peace and health one needs to be able to quiet their soul. Sean May, founder of Science Of Imagery dot com, states: "Meditation not only helps quite your mind, it can help you find answers to your questions. The beauty of meditation is that you can feel everything more…You can feel your body, your desires, happiness and peace." The art of mediation has been around for centuries, however the new understanding of its benefits and being able to use mediation digitally is a more recent phenomenon.
The advantages of meditations for health: Have a look at the state of people's health due to stress right now. Renowned authorities like, Mayo Clinic, American Heart Association and National Institute of Mental Health are documenting that stress can play a role in headaches, hypertension, heart problems, diabetes, skin issues, asthma, inflammation, depression, anxiety and more. However, people still tend to ignore the health risks. Perhaps it's due to the fact that they aren't able to find an easily usable and affordable solution to help them with their stress reduction efforts.
In today's world of trying to be everything to everyone, it's more important than ever to find a tool to help. Meditation has become a more and more popular solution and using audio meditations is a really powerful tool that is available for use today. As a matter of fact, it's believed that if used correctly, surprising results and the feeling of peace and health can be achieved.
Sara Lazar, a neuroscientist at Massachusetts General Hospital and Harvard Medical School states, "We took people who'd never meditated before, and put one group through an eight-week mindfulness- based stress reduction program. We found differences in brain volume after eight weeks in five different regions in the brains of the two groups. In the group that learned meditation, we found thickening in four regions. The change in the amygdala was also correlated to a reduction in stress levels."
The next hurdle seems to be where to find such an audio tool without emptying the bank account that's easy to use. The newest addition for these tools comes in a list form from Science Of Imagery. The company has a great track record of success with helping others and showing people a better way to manage life. The founder, Sean May, has gotten rave reviews from people who have used his information.
Jo says this about Sean, "Thank you so much. I always try to find your information every time I open my email… Such wonderful and encouraging words…Love your help sooooooo much..thank you."
Amy N. says, "Sean really went above and beyond, he was really helpful and responsive while I was getting things set up and provided some essential tips to tweak my process that helped get the results I wanted :). I would definitely recommend working with Sean."
The huge secret to making the most of meditation is to have a way to find audio, which helps make meditation easier. That being said, people will do themselves a favor if they're able to find good sources, without spending a ton of cash and hours of time. This will mean they can begin the stress relief sooner and the overall result will be greater.
Truly learning how to give the body, mind and spirit the peace and health it so desperately needs is a topic that deserves attention, but even more important is getting the free audio tools needed without adding more stress. And most people understand just how stressful it can be when they're trying to do something good for their well-being and it's just not working well. Today it is important for people to utilize tools like audio mediation that will help them to better their lives and health. Having a way to find these free tools from a convenient, trusted source appears to be the best solution.
More information can be found online at: Science Of Imagery
Release ID: 108480