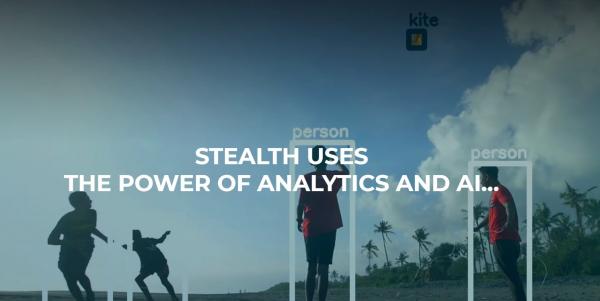 - November 8, 2020 /PressCable/ —
A new technology powered by Artificial Intelligence (AI), machine learning, and blockchain has been launched in a bid to prevent mass public and school shootings. RAPID-IQ developed by Stealth Entry is designed to reduce the likelihood of violence in schools and other venues by utilizing military level geo-fencing technology.
Find out more at https://www.stealthentry.com
The newly launched technology provides real-time intelligence via a live feed to first responders and deployed military personnel. The team at Stealth Entry explain their solution has the potential to revolutionize the way public and school shootings are handled. Find out more at https://youtu.be/RH5ib5cwptg.
What sets the solution apart from other products is the patent-pending technology that integrates military grade geo-fencing, which enables responders to access footage as the event is unfolding. The team say this means those who pose a threat can be followed until the threat is minimized and safe to deal with.
RAPID-IQ has several purposes, but the main one is to minimize loss of life by decreasing tactical responses from threats. The company specializes in the development and implementation of organizational security covering everything from vulnerability analysis, reverse engineering, patch management, and incident response techniques.
In addition, it offers tailored solutions to its customers. The company prides itself on understanding its client's needs so it can help them achieve their objectives. The team say this approach has enabled them to become the trusted and reliable partner of many organizations regarding their cybersecurity and network architecture needs.
Delivering data-driven security programs that solve the challenges faced by society, first responders, and the public is a key aim of the company.
A company spokesperson said: "Our philosophy is to build on a foundation of strong trusted working relationships with our clients. The RAPID-IQ solution was created to provide an analytical and procedural overview for law enforcement, military organizations, and first responders."
"Through our work, we will tenaciously and consistently exceed expectations and maintain high availability for mission-critical military systems, government operations, and corporate environments using leading industry talent, strong ethics, and integrity," they added.
To find out more, interested parties are invited to visit the links provided. Alternatively, click here http://www.wboc.com/story/42386906/westerville-oh-financial-decision-ai-software-cyber-security-services-launched
Release ID: 88984693