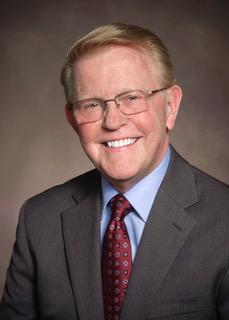 - September 10, 2020 /PressCable/ —
A new book has been launched to help school principals and university schools of education improve their institutions. Dr. Lloyd Jaeger's international best-selling book, Principals with Impact: 5 Leadership Roles to Improve Schools, is based on the concept that every American family and their children deserve an effectively led results-driven school. It offers a practical road map for success to school leaders, empowering them to create an environment of continuous improvement for teachers and students alike. For higher education certification programs, the book is designed as a well-illustrated curricular resource filled with authentic and substantiated strategies for preparing the next generation of school administrators to lead with efficacy and impact.
Find out more at https://www.learningleadershipservices.com
Dr. Jaeger is a respected educator with a unique combination of professional knowledge, coaching skills, and collaborative expertise. Based on decades of mentoring school principals, his book provides case studies and proven principles that encourage school leaders to think boldly, initiate outcome focused actions, and utilize effective strategies to train and engage with teachers to improve students' learning outcomes. The book is intended to support practicing or aspiring principals and teachers who want to understand learning techniques that could improve their school.
Every school principal shares a critical role. They are responsible for fostering and supporting the growth and development of both teachers and learners. Principals have the power to enhance professional capacities, engender shared staff focus, and facilitate new levels of collaboration. When utilized together, these approaches can elevate staff and students' performance.
Principals with Impact highlights five essential school leadership roles for accomplishing these outcomes in any school grade, level, or setting. Each role is thoroughly examined, which provides thought-provoking insights into the critical success factors required for transformational leadership.
A spokesperson said: "As founder and president of Learning & Leadership Services, Dr. Jaeger continues as a frequently sought-after consultant in the areas of goal setting, curriculum alignments, instructional design, coaching for teachers and school principals, staff supervision and evaluation, arts integration, and strategic planning."
To find out more, interested parties are invited to visit the link provided. Alternatively, to purchase the book via Amazon click here https://www.amazon.com/Principals-Impact-Leadership-Improve-Schools-ebook/dp/B08D2PP76R.
Release ID: 88976186