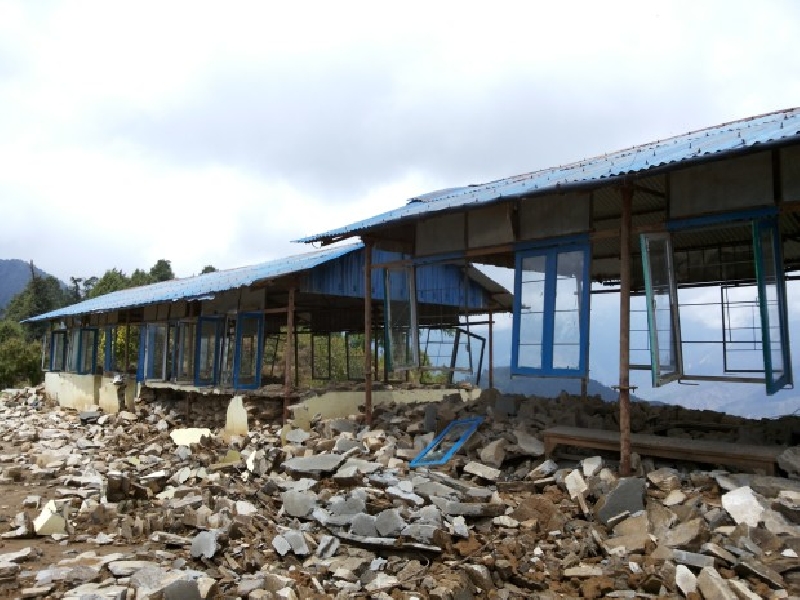 - June 26, 2015 /PressCable/ —
The Auxilia Foundation has initiated a fundraising campaign on Indiegogo in order to help rebuild Yangrima School in Helambu, Nepal which was brought to the ground during the April 2015 earthquake. The children attending the school, many of which lost their parents in the aftermath, are still of without proper education and basic necessities since the school collapsed two months ago.
The 7.8 magnitude earthquake completely rendered Yangrima School's facilities unusable, but none of the children and staff were hurt.
The Auxilia Foundation hopes to raise $15,000 by June 30, 2015 to proceed with the reconstruction of the school and provide basic necessities to the people in the Helambu region. The foundation will work directly with trustworthy local organizations to ensure that every cent goes to project.
The money that will be raised will be utilized into two phases. The first phase involves ensuring the availability of safe drinking water by purchasing purifiers and containers for rainwater, provide everyday meals for children, and implement preventative measures in order to lower the risks of epidemic diseases through access to proper sanitation.
One critical part of phase one is the building of shelters before the monsoon season begins, which would also act as a temporary facility for educational activities. It will also be the starting point for the rebuilding of houses and people's lives in the region.
The second phase involves the reconstruction of Yangrima School, which is attended by 200 children who are eager to be educated.
While there are many organizations who provided emergency aid, two months has passed since then and many of them are already leaving. Hospitals, schools, and houses are still yet to be rebuilt.
Those who prefer to collaborate by organizing events in order to raise funds for the project can contact the foundation through http://www.auxiliaitalia.it/
Release ID: 85358