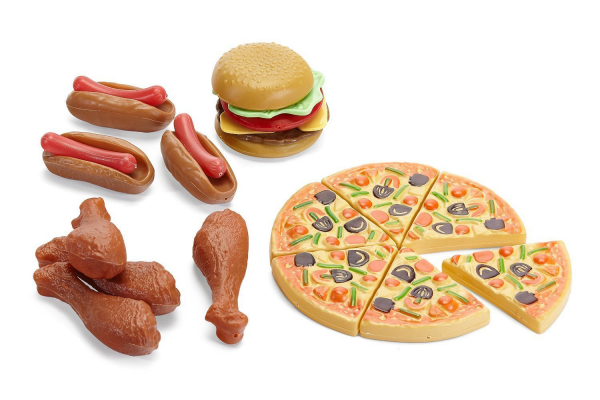 - April 27, 2017 /PressCable/ —
When a product is sold exclusively online, customers are presented with the challenge that they must decide and purchase the item without directly seeing the item. This can be concerning for some customers. In an effort to ease these concerns, Mommy Please issued a statement today to remind customers that their company offers an unconditional satisfaction guarantee on every play food set sold by the company.
"When a customer purchases our play food set, we know that this product is being purchased for use by children," stated Mommy Please company spokesperson Elsie Murphy. "We understand the importance of durability, safety, and quality of any products used by children, and worked hard to ensure our play food would be the best product it could be. We are so confident in the quality of our product, that we know that any customer who purchases our play food will be happy with what they purchase. Although we have always offered this satisfaction guarantee, we believe that from time to time it is good to issue a new reminder, so that new customers considering a purchase will make the decision to try our play food set."
Mommy Please designed their play food set as both a toy for children and an educational tool. Each piece is made from the highest quality, BPA-free plastic that has been tested to ensure it is free from toxins of any kind, knowing that often toys used by young children are placed in their mouths. Every set of Mommy Please play food contains 125 piece of many different foods that are both healthy and non-healthy. This is by design, to help to teach children about many different food choices and how to select healthy foods.
Over 400 customers have written reviews on the Amazon listing for the play food set. One five-star review came from a verified purchaser who wrote: "There is SO much play food in this order, I honestly can't even believe the variety. It's small, plastic play food. It's nothing super fancy, but well worth the price. One portion of the food came in a sealed bag, the other portion of the food came in a little box with small items just scattered freely (play crackers, fries, pringles, etc). It wasn't stacked or taped together or anything, just freefalling in a small box inside the larger order box. No big deal, just make sure you have a play crate to put it all in. My 15-month-old is only interested in throwing the food around at this point. But I'm happy with the purchase."
The Mommy Please play food set is a popular addition to preschools and doctor offices. It is currently priced at $23.97, with free shipping available.
About Mommy Please: "Mommy Please desires nothing more than to bring education, prosperity, and (most of all) Health for children around the world. By providing an education tool known as the healthy organic play food set, Mommy Please is gearing its resources towards this single goals, hoping to touch the lives of children and parents around the world."
Release ID: 191409