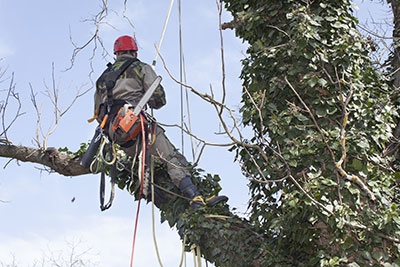 - December 2, 2016 /PressCable/ —
Sarasota, Florida-based arboriculture and tree care specialist Sarasota Tree Care & Services announced the launch of its storm cleanup and tree care services in the city. This service focuses on the scientific and environmentally responsible care of trees as well as the safe removal of storm or hurricane debris.
More information about Sarasota Tree Care & Services is available at http://sarasotatreecareservices.com.
Arboreal debris after a storm poses a significant threat to the structural integrity and the safety of residential and commercial properties. The management of tree trimming and the removal of debris after a natural event is governed by standards laid down by the American National Standards Institute (ANSI). Consequently, it is recommended that tree maintenance projects be undertaken by trained and certified technical professionals to ensure the safety of life and property.
With more than 15 years of operational experience, Sarasota Tree Care & Services specializes in the routine and specialized care of trees and shrubs in the city and the surrounding areas. The company offers pruning, removal, relocation, bracing, cabling, and transplantation services. Additional services offered include professional consulting in the areas of plantation and replantation with professional advice about seasonal pruning patterns.
Tree pruning is an activity that begins at the sapling stage in order to ensure even growth and continues through the life of the tree through crown maintenance. Sarasota Tree Care & Services also offers stump removal and stump grinding services once a tree has been felled.
According to a spokesperson for Sarasota Tree Care & Services, "Our tree care and tree management services cover several key aspects of scientific and environmentally sustainable arboriculture. Our expert and experienced technicians are licensed and insured professionals who deliver on our commitment to providing superlative customer service quickly and affordably."
Established and headquartered in Florida, Sarasota Tree Care & Services is a professional tree pruning company in Sarasota that offers a complete suite of tree care services for routine arboriculture and after-storm services. The company provides free estimates and strives to protect the city's tree resources through environmentally responsible practices.
Release ID: 151417