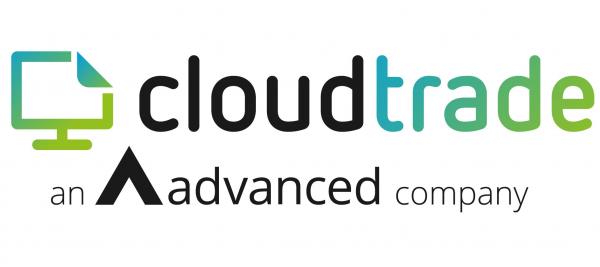 - December 10, 2021 /PressCable/ —
CloudTrade, providers of cloud-based digital invoice capture, has announced Invoice Data Capture for SAP S/4HANA. The technology is used to extract invoice data with 100% accuracy from vendor invoices sent to accounts payable departments in large organizations.
https://www.cloud-trade.com/en-us/invoice-capture-sap-hana
CloudTrade has a patented rules engine that extracts data from vendor invoices within minutes of receipt. The technology extracts and validates invoice data, and because it's directly accessing the data layer of electronic invoices, an accuracy rate of 100% is guaranteed.
Many organizations struggle with manual data entry of inbound supplier invoices. CloudTrade reduces the reliance on manual effort and automates the receiving and processing of essential invoice data. Suppliers send their invoices to a specified email address where CloudTrade extracts the data, and once verified CloudTrade sends the invoice directly to SAP S/4HANA.
CloudTrade's Invoice Capture for SAP S/4HANA is non-disruptive for suppliers, as there is no extra cost and free for them to use. Most suppliers are sending PDF or electronic format invoices already, so adoption rates are very high. As well, CloudTrade is easy to implement because there is no software to install or network issues to deal with.
"Vendor invoice data extraction is always an issue with large companies," said Roger Hatfield, Vice President North America for CloudTrade, an Advanced company, "because of errors caused by manual data entry methods or legacy technology that creates more work for AP teams."
Invoice OCR and scanning technology is most commonly used in companies today. However, accuracy rates are lower than 100% because the software "interprets" the information on an invoice. CloudTrade guarantees a 100% accuracy rate because the solution extracts invoice data directly from the data layer of an electronic invoice or PDF.
CloudTrade's patented rules-based technology extracts, validates and augments the invoice data from the data layer into an SAP S/4HANA compliant format and posts it straight into SAP S/4HANA without human touch.
For more information: https://www.cloud-trade.com/en-us/invoice-capture-sap-hana
About CloudTrade, an Advanced company
As the market leader in document automation, CloudTrade makes 100% accurate data processing accessible for all senders and receivers of application generated documents. Over 650+ customers globally around the world trust CloudTrade with $20bn worth of documents as their application generated document automation tool, alongside 50+ partners.
Founded in 2010 to offer a fresh approach to electronic document processing, CloudTrade's unique, patented technology, enables companies to evolve past their reliance on paper or labor-intensive manual processing and transact digitally with their trading partners, irrespective of size or technical maturity. CloudTrade was acquired by Advanced, a leading provider of business software and services in October 2021.
CloudTrade's core product suite focuses on automating the processing of invoices, orders and freight and logistics documents, as well as Invoice Fraud Protection. CloudTrade now forms an integral part of several global business service provider's solutions, interfacing directly into the providers' APIs.
CloudTrade's software is protected by lasting patents in Europe, the U.S. and Australia. CloudTrade is an Advanced company. For further information visit www.cloud-trade.com.
SAP S/4HANA and other SAP products and services mentioned herein as well as their respective logos are trademarks or registered trademarks of SAP SE (or an SAP affiliate company) in Germany and other countries. See http://www.sap.com/corporate-en/legal/copyright/index.epx for additional trademark information and notices.
All other product and service names mentioned are the trademarks of their respective companies.
Release ID: 89056140