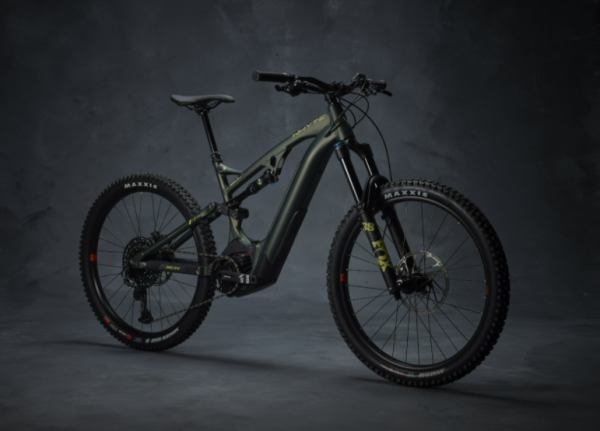 - March 8, 2021 /NewsNetwork/ —
Electric Premier, an online e-bike store, announced the launch of its showroom in Solvang, CA. The showroom provides its clients in Santa Barbara, CA, and surrounding areas with a wide range of e-bike, e-board, and electric scooter models from the top brands, as well as e-bike repair services.
More information is available at https://www.electricpremier.com
With the new announcement, the company aims to help its customers choose the most suitable electric bike model at the best price possible.
As social distancing norms change people's lifestyles, crowded buses and trains are no longer the preferred transportation option for many people. Electric bicycles are becoming an increasingly popular way to get around, as they are safer than public transport, cheaper to maintain than a car, and more environmentally friendly.
E-bikes can be used in a variety of ways. The pedal-only feature is perfect for those who wish to exercise. The electric-assist function, which requires pedalling, helps cyclists go farther and faster. The electric-only functionality is perfect for difficult terrain, or when the cyclist needs to get from point A to point B without getting too tired.
Electric Premier's showroom offers different types of electric bikes, including cruiser e-bikes, commuters, fat-tire bikes, mountain bikes, dirt bikes, folding bikes, electric skateboards, electric scooters, and folding power wheelchairs. The company also sells motors and DIY e-bike conversion kits and parts, which allow customers to turn a regular bike into an electric one.
Electric Premier is an authorized dealer of several leading brands, including Yamaha, American Electric, Rambo, Bosch, BTN, Qualisports, and X-treme.
Clients can be sure that Electric Premier has the best prices on the market. The company offers to refund the difference in case a client finds a lower price for the product purchased at Electric Premier within a month of the purchase date.
"Getting an electric bike in the post-pandemic society is a smart move," said a company representative. "Even after social distance transportation isn't a big concern anymore, more people are going to appreciate an outdoorsy lifestyle. More people cycling means fewer cars on the road."
Interested parties can find more information by visiting the above-mentioned website.
Release ID: 89000174