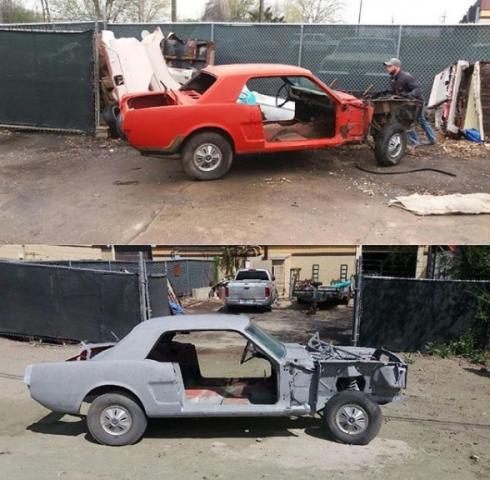 - June 28, 2018 /PressCable/ —
Does your Non Profit Agency in Metro Denver need a Fundraiser? Sandblasting Denver and Pressure Washing Denver are now offering Fundraising Campaign specifically designed for your company.
Sean Williams, The owner of both companies in an effort to give back to the Metro Denver Community wants to help your organization by donating a percentage of his company's profits to your non-profit organization
All any qualifying non-profit organization has to do is contact Sean directly at 720-300-9198 to make arrangements for Sean to work with any of the companies that donate to your organization. When those companies use any of Sean's Dustless Mobile Sandblasting or Pressure Washing Services a portion of those proceeds will be donated to your organization in the name of Sean's company and the name of the Company that Sean completed the work for.
In-Fact one of the simplest ways for any non-profit organization to get started raising funds for their organization is to have Building Graffiti removal… Graffiti is not only ugly it brings down the value of your property and the perceived value of your property and may detract from people patronizing your business. It's go to go! But what's the solution? Pressure washing doesn't work, Traditional Sandblasting can destroy the underlying material but our process of dustless blasting will have that graffiti stripped in no time and all your graffiti headaches gone!
Blast-Off LLC — Sandblasting Denver, 4444 Morrison Rd, Denver, CO 80219 — 720-300-9198
Blast-Off LLC — Pressure Washing Denver, 3232 Jellison St, Wheat Ridge, CO 80033-5761 — (303) 455-3593
What can his Mobile Dustless Sandblasting Denver and Pressure Washing Denver be used on?
Anything from:
Sandblasting Auto paint removal on all types of cars
Automobile Powder Coating and sandblasting
Classic Car sandblasting and restoration
Residential
Services:
Houses/Duplex's
Exteriors/Roofs/Driveways
Pool decks and Fences
Paver decks, driveways and walkways
Sprinkler rust removal
Construction cleanup
Raise money for your organization today!
Blast-Off LLC — Sandblasting Denver, 4444 Morrison Rd, Denver, CO 80219 — 720-300-9198
Blast-Off LLC — Pressure Washing Denver, 3232 Jellison St, Wheat Ridge, CO 80033-5761 — (303) 455-3593
Release ID: 366932