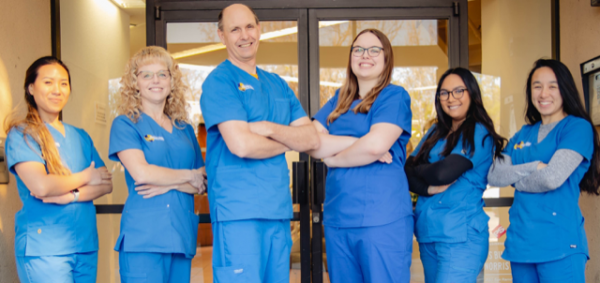 - April 9, 2021 /NewsNetwork/ —
Golden State Medical Center launched an updated range of treatment programs for managing shoulder pain for patients in San Ramon, CA. Options include chiropractic care, physical rehabilitation therapy, and the use of regenerative medicine.
More information is available at https://www.goldenstatemedicalcenter.com/shoulder-pain
The newly launched service provides patients who suffer from shoulder pain caused by joint/muscle dysfunction, arthritis, and/or muscle injury with a natural and holistic approach to pain management.
The most common cause of inflammation in the shoulder is joint dysfunction, muscle imbalance, or muscle injury, caused by an accident, a sports injury, accumulative trauma, or poor posture. Shoulder pain sufferers may become dependent on taking pain relief medication, the side effects of which can lead to other health problems. Sometimes surgery may be required. However, in most cases of shoulder pain, a combination of non-invasive approaches can restore joint and muscle function, eliminating your shoulder pain.
Shoulder pain specialists at Golden State Medical Center diagnose and recommend individual treatment options. They specialize in integrative medicine, which combines multiple medical disciplines and results in superior outcomes. Their unique and revolutionary approaches to shoulder pain treatment are regenerative medicine, chiropractic care, and physical rehabilitation therapy.
Golden State Medical Center's regenerative medicine program focuses on repairing damaged joint and/or muscle tissues. Human cellular tissue products, or HCTP, and platelet-rich plasma injections, or PRP, can amplify the body's self-healing properties and promote cell regrowth and the regeneration of damaged tissues.
Using effective techniques, the center's chiropractors can correct dysfunctional joints, which typically cause inflammation and pain in the shoulder. Physical rehabilitation therapy helps to correct muscle imbalance for improved function.
The board-certified medical professionals at Golden State Medical Center offer integrative and regenerative medicine services that include physical rehabilitation therapy, massage therapy, chiropractic care, PRP Therapy, and many more. Conditions treated by the center's physicians include arthritis, whiplash, disc injuries, neck and back pain, hip and foot pain, sports injuries, and many others.
"Dr. Newman is very in touch with modern methodologies and always has the patient's best interests in mind", said a satisfied patient. "He is patient, not in a rush and always listens to patients' concerns. He is very effective in his technique."
Interested parties can find more information by visiting https://www.goldenstatemedicalcenter.com/shoulder-pain and https://youtu.be/0eyV55iU6r0
Release ID: 89004634