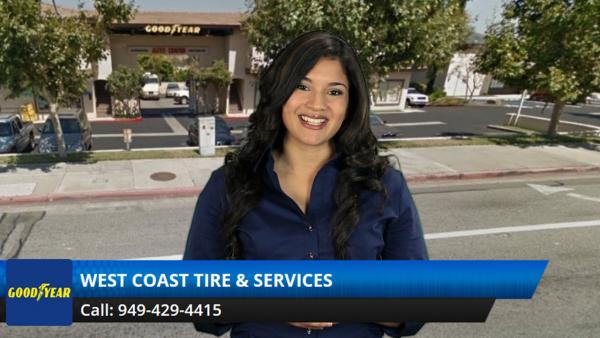 - September 25, 2020 /NewsNetwork/ —
West Coast Tire and Services, an auto repair shop serving San Juan Capistrano, CA and other areas in the West Coast, has announced the launch of its vehicle suspension repair services. The service includes the replacement of steering or suspension parts that have been worn, damaged, or missing in order to restore suspension systems' performance.
More information can be found at https://westcoasttireandservices.com/suspension-repair.
Contrary to what many believe, suspension problems can not only lead to a bumpy and uncomfortable ride. They can also cause drivers to lose control over the vehicle, particularly when stopping or turning.
In a report by the National Highway Traffic Safety Administration, the combination of "steering/suspension/transmission/engine-related problems" was cited as one of the top three mechanical failures that can lead to car accidents, along with tire and wheel problems and bad brakes. Only 3% of the traffic accidents cited in the report were caused by suspension-related problems, but the NHTSA believes this is only because these issues are harder to identify after a crash, and therefore, more difficult to document.
Signs of suspension problems include excessive bouncing, especially when driving over bumps, the vehicle drifting while turning, and balding spots or uneven wearing of tires.
According to a spokesperson for West Coast Tire and Services, many drivers are unaware of the serious consequences of a defective suspension system, and often neglect to have it checked.
"Modern vehicles are made with advanced safety standards, but they can still develop problems from daily wear and tear and bad road conditions" he adds. "The components of your suspension system can weaken over time and affect the way your vehicle performs."
The mechanics at West Coast Tire and Services are all A.S.E certified, and use state-of-the-art equipment to diagnose and repair mechanical problems, including issues related to suspension systems. With the launch of their suspension services, they hope to increase motorists' awareness about the importance of this vehicle feature.
More information about the West Coast Tire and Services and their contact information can be found at the link above.
Release ID: 88978199