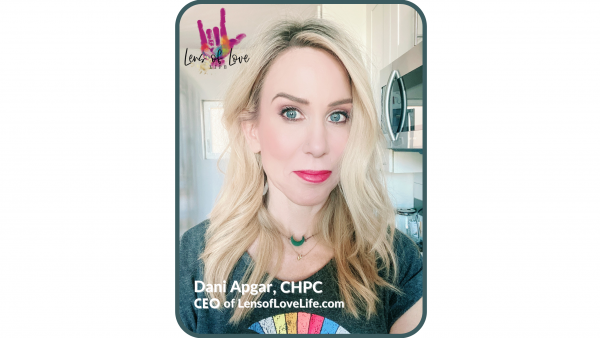 - May 25, 2021 /PressCable/ —
Lens of Love Life, a mentoring, coaching, and lifestyle transformation company headed by Dani Apgar, has recently launched a women's empowerment and leadership coaching practice in her hometown, San Diego.
More information can be found at: https://lensoflovelife.com
Many women of every age and background aspire to achieve their lifetime goals such as running their own business but may not have the courage or knowledge to make their dream a reality. The new Lens of Love Life high-performance coaching practice will offer these women a space to experience professional coaching and mentoring by an experienced lifestyle and career coach.
The coaching is designed for "women who want more" and will empower women to both identify their strengths and understand how to use these to achieve their goals.
Research suggests that women experience more barriers to achieving their goals compared to their male counterparts. There are psychological barriers such as the attitude towards failure. According to a leading peer-reviewed journal, women both fear failure more than men and find it more difficult to recover. There is also a lack of networks and mentors, a product of the equally small number of female founders.
Lens of Love Life aims to reduce that gap by offering women a complete course in self-improvement and guidance on how to become successful high-achievers.
Dani Apgar has a long history of working in the tech industry. For the past 20 years, she has worked in digital marketing, Artificial Intelligence, and Software-as-a-Service organizations where she built diverse portfolios, working with brands such as Microsoft, eBay, and Expedia, making her an expert in her field yet decided to exit to focus on her passion of helping women thrive.
Dani Apgar draws from her extensive experience to offer coaching and mentoring services to those in need. Lens of Love Life aim to help participants realize their strengths and begin their journey towards personal, corporate, and entrepreneurial success. Dani shares her insight into succeeding and teaches proven strategies that she has developed over the years.
Dani Apgar is now a High-Performance Coach, one of just 1,100 in 60 countries. While she is happy to coach women of all ages and backgrounds, Dani is specifically focused on "women who are 38 or older, and have recently gone through a de-coupling after at least 10 years together and who want to accelerate and excel at the healing process."
With the latest announcement, Lens of Love Life launches the opening of its high-performance coaching practice bringing women's mentoring services to San Diego, California.
For more information, visit https://lensoflovelife.com/contact
Release ID: 89017481