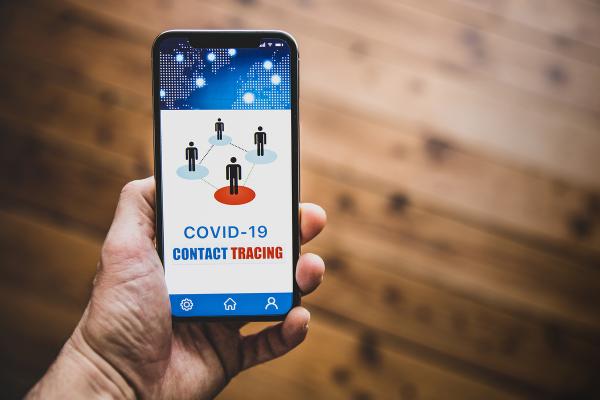 - January 30, 2021 /PressCable/ —
Earlier today, San Diego Digital Health & Wellness Agency finally announced the release of Trace Contacts App (TCA) – it's new Mobile App for Businesses to Manage Contact Tracing for Employees and Customers, which has been in development since January 2020. The main aim is to addresses the need for Local Businesses to Easily and Quickly Notify Employees and Customers if one of them reports a positive COVID-19 test… but it does so, with a difference.
Mark Royer, CEO at San Diego Digital Health & Wellness Agency, says: "We wanted to try something new with Trace Contacts App (TCA). Anyone familiar with the Health & Wellness Related Businesses market will probably have noticed most Local businesses are not doing much of anything to support Contact Tracing and this could carry a $25,000 Fine in California. This is a problem because Employee and Customer Safety is not only a serious issue with COVID-19, but it is also mandated by California and soon other States."
San Diego Digital's Trace Contacts App (TCA) is the only Contactless Mobile App that makes it easy to register for Positive COVID Test Results reporting and be notified if any Employees or Customers of the business have been in contact with has reported the positive test case. San Diego Digital Health & Wellness Agency chose to make this move because There are Federal and State Safety requirements that must be met and there was not an App that was both affordable and easy to use.
Mark Royer also said "We want to give our customers an Easy and Affordable Solution to this important issue as well as offer them Free Training and Technical Support as a complete Solution. With Trace Contacts App (TCA), they have a fresh new possibility. We want them to feel Relief knowing the App platforms manages everything and its so easy for Employees and Customers to use! Trying something new is always a risk, but it's a risk we believe is worth taking."
San Diego Digital Health & Wellness Agency has been in business Since 1998. Since it's inception it has always been a Top Digital Technology Solution provider for Local businesses in the Health & Wellness industries and supports it's National client base with Digital Advertising, Marketing and leading-edge Technology Services.
Trace Contacts App (TCA) launched this month and is available now. To find out more, it's possible to visit https://tracecontactsapp.com/go
For further information about San Diego Digital Health & Wellness Agency, all this can be discovered at https://SanDiegoDigitalHealthWellness.com
Release ID: 88995526