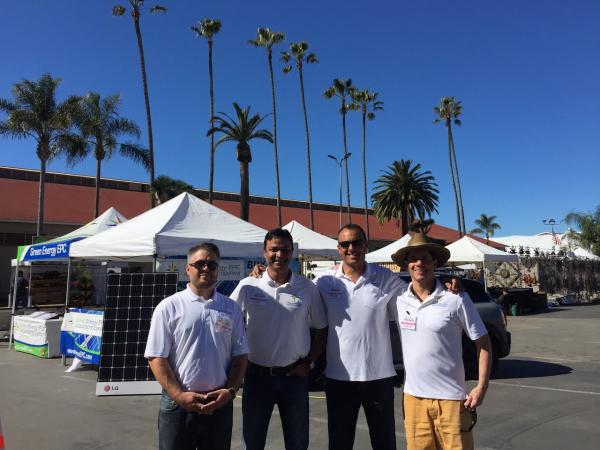 - January 26, 2021 /NewsNetwork/ —
Makello, a San Diego, California solar energy company, has launched an "Energy Upgrades LIFELINE" program that improves homeowner's cash flow and provides them with a six-month Emergency Fund. The LIFELINE program has benefits for underserved communities affected by the pandemic.
More information is available at Makello's blog: "Energy Upgrades LIFELINE"
The launch of this initiative aims to help San Diego County residents access cost-saving solar power, plug-in vehicles, and energy storage, and provides them with a six-month emergency fund. Makello's proprietary Geographic Information System database helps residents determine eligibility qualifications for a wide variety of energy upgrade grants, rebates, discounts, and tax credits.
The LIFELINE plan creates a six-month emergency reserve fund out of available solar power, plug-in vehicles, and energy storage incentives, such as grants, rebates, discounts, and tax credits. Upgrade packages in most cases can pay for themselves through energy cost savings in as little as 1-3 years.
What makes the Energy Upgrades LIFELINE solution possible for most homeowners, is up-front incentives, up to 18 months deferred financing payments, and lower total monthly costs. This enables even those that wouldn't ordinarily qualify for or consider a loan, to use Property Assessed Clean Energy (PACE) financing. This financial innovation does not appear on the credit report and is not a loan. It does not trigger a property reassessment and can transfer to the next home buyer.
PACE financing ranges from five to thirty-year terms for solar, ten years for energy storage, and can be used for other energy efficiency improvements, such as ultra-efficient appliances, heat pump HVAC, and water heaters. Down payments on PACE financing can be as low as zero, and the interest is tax-deductible.
For homeowners who continue to pay their mortgage payments and property taxes, PACE financing can provide a lower-risk alternative to achieve lower energy costs. The available incentives also give them an emergency cash reserve. In an emergency, necessary expenses such as mortgage payment, food, and medicine are met.
Charlie Johnson, Makello's CEO said, "The Energy Upgrades LIFELINE program gives the homeowner options on what to do with the money generated through incentives and they can decide when to use it."
Makello's "LIFELINE" incentive payment timing gives the homeowner flexibility to make decisions on what to do with the money and when to put the reserve to use. The homeowner can decide to use some or all of the incentives to purchase a new or used Plug-In Vehicle to tap into additional incentives and further increase energy cost savings, or for another important use, like paying off debts.
This empowering program's launch gives disadvantaged communities and areas that historically may have reduced access to traditional bank loans and mortgages, the means to create emergency cash funds by simply installing more efficient energy systems.
More information is available on the Makello website.
Release ID: 88994977