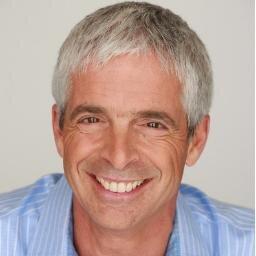 - April 21, 2020 /PressCable/ —
San Diego California based doctor, Dr. Tom O'Bryan, announced the release of his 12-Scent Biomarker Smell Test for Dementia and Alzheimer's Disease detection. Dr. O'Bryan is a functional medicine doctor, author and internationally recognized speaker specializing in food sensitivities, environmental toxins and the development of autoimmune disease.
More information about Dr. Tom O'Bryan is available at http://thedr.com/
Dr. O'Bryan's focus is in finding the root cause of chronic disease and metabolic disorders by understanding that the underlying mechanisms that trigger the development of chronic diseases are the keys to health.
He has recently developed and released a 12-Scent Biomarker Smell Test which helps detect Demetia and Alzheimer's Disease.
Dr. Tom O'Brady's 12-Scent Biomarker Smell Test is very effective in detecting the development of Demetia or Alzheimer's Disease as the reduction or loss of smell is directly associated with memory impairment. The nerves that carry smell to the brain go right over the memory nerves in the brain. Thus, a decline in smell may indicate that a patient may have inflammation in those nerves, and this inflammation may mean that there might be some irregularities in the memory centers of the brain. According to Dr. O'Bryan, "This test is not a test for your nose, but a test for your brain."
The test can be described as a simple, easy-to-use, 12-scent scratch and sniff smell test. A patient is given a booklet with four scratch and sniff scent patches in each page. The patient is then given four options to choose from under each patch to identify the correct scent. The results of the test are available soon after the test is taken.
The 12-Scent Biomarker Smell Test is known to have a 97% correlation with the sophisticated testing equipment used in major hospitals and research centers that cost tens of thousands of dollars.
For more information about the 12-Scent Biomarker Smell Test, click on this video: http://bit.ly/2R3ZO4N, call +1-877-458-8361 or visit the aforementioned website.
Release ID: 88952495