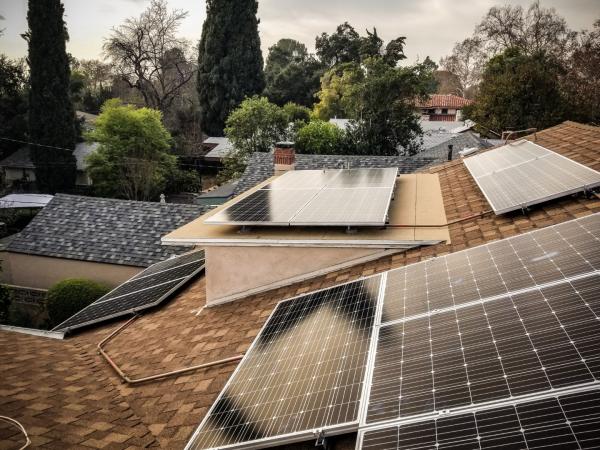 - June 30, 2021 /PressCable/ —
Option One Solar based in San Bernardino, CA announces the launch of its solar power inverters. They offer a wide range of products including SolarEdge and Enphase inverters.
For more information visit their website at https://optiononesolar.com
With the launch of its solar power inverters, this firm aims to give customers a cost-effective source of energy for the home or office. Solar power provides a good source of energy in areas with sunshine for most of the year.
According to Option One Solar, inverters are the links between the direct current (DC) generated by solar panels and the alternating current (AC) that powers the home or office requirements. The three different kinds of inverters are string inverter, micro-inverter, and power optimizer.
String inverters such as SolarEdge are a standard variety. They work around one central current exchange system and are available in either traditional or shade mitigating versions.
SolarEdge inverters have all the panels facing the same direction and they work best when there is no shade from trees, buildings, or chimneys. The disadvantage in this system is that if one panel or one point fails, the whole solar system can decrease in production or go down completely. The panels cannot be monitored individually and the system does not work if panels are facing in different directions.
According to Option One Solar, Enphase micro-inverters are small units connected either underneath or built into every individual solar panel. In this system, if one panel stops functioning or is in the shade the entire day, the rest of the solar panel system can continue to convert at full capacity.
Option One Solar states that Enphase inverters allow the customer to monitor and fix individual panels before any malfunction affects the entire system. This micro-inverter also makes it easy to increase the power output when needed and this is less expensive than adding on a central inverter required for a string system. However, in cases where all the panels face the same way and there is absolutely no shading, micro-inverters are not required.
The firm is a High Desert solar product provider that strives to keep consistently abreast of the most recent trends and technologies. They are committed to understanding the long and short-term goals of every client.
To learn more go to https://optiononesolar.com or call the company at +1-855-502-6363.
Release ID: 89031996