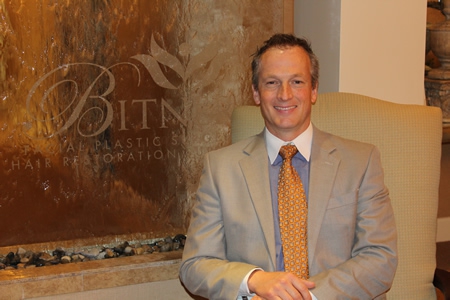 - November 15, 2017 /PressCable/ —
Dr. John Bitner, a licensed and certified plastic surgeon based in Salt Lake City, announced an updated range of rhinoplasty services using state-of-the-art 3D imaging technology. The new Vectra 3D technology ensures photorealistic rendering of even the smallest details, enabling Dr. Bitner to provide high-precision rhinoplasty procedures.
More information can be found at http://www.drjohnbitner.com/.
Recent decades have seen a constant increase in the demand for plastic surgery services, as technological and medical developments have made these procedures safer and far less painful. From face surgery to body reconstruction and various others, plastic surgery procedures are among the most popular surgeries in the USA, with more and more clients opting for popular procedures such as rhinoplasty and facelifts.
This increase in demand has led to a similar increase in the number of unlicensed practitioners offering dubious services. While their prices might be lower, the risks associated with unlicensed surgery – from scarring to lifelong mutilation – make it essential to work with licensed and certified doctors. More details at http://www.drjohnbitner.com/facial-procedures-utah/botox/index.html
Dr. John Bitner is a professional Salt Lake City plastic surgeon offering a wide range of procedures for clients in the Salt Lake City area. Specializing in state-of-the-art plastic surgery, Dr. John Bitner has announced the addition of a new 3D imaging equipment allowing precise rendering and improved fidelity for nose reshaping surgeries.
The Salt Lake City surgeon has thus become the first exclusively facial plastic surgery specialist in the area to use the latest Vectra 3D imaging technology for rhinoplasty.
Vectra 3D is a precise 3D imaging technology used for photorealistic rendering for medical purposes. With this system Dr. John Bitner is able to provide his clients with precise renditions of their surgery results, detailing every transformation for increased satisfaction.
As well as offering state-of-the-art nose reshaping surgery, Dr. Bitner also provides facelifts, eyelid surgeries, Botox injections and many other procedures.
Interested parties can find more information by visiting http://www.drjohnbitner.com/facial-procedures-utah/blepharoplasty/index.html
Release ID: 264545