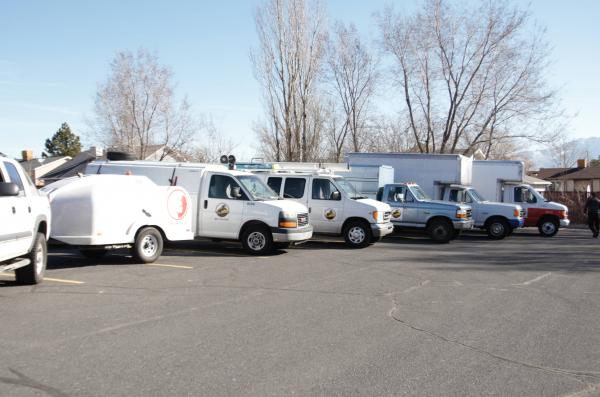 - September 18, 2019 /PressCable/ —
Stallion Plumbing and Drains, a Utah licensed, bonded and insured master plumber business bringing more than 60 years of experience to its client base, prides itself on professional, prompt and reliable service while recognizing that satisfied customers are the key to its continued success. To that end, the company remains steadfast in building long-lasting relationships with all clients, regardless of how large or small a project may be.
"Over the years, we've provided services to residents of the entire SLC basin – from Park City and Kearns to Tooele – and are proud to have earned the reputation we now enjoy as the local go-to plumbing repairs, drain cleaning and rooter service provider for the metropolitan area," says Alex Sibilla, owner of Stallion Plumbing and Drains. "In so doing, we have gained knowledge of the unique demands the hot continental climate in this region of the country places on homes and businesses, as well as how the cold snowy winter season can stress plumbing systems within these structures.
For more information visit https://stallionplumbingsaltlakecity.com/
"To say that Stallion provides the highest quality plumbing services at the best rates is something of an understatement."
In the area of general plumbing services, Stallion now offers leaking shower/faucet/bathroom repairs, sewer line repair, all manner of kitchen plumbing, bathroom remodeling and other renovations, all manner of leakage repair, gas/water pipe installation/repair/replacement, dishwasher installation/repair/maintenance and water heater repair/installation/maintenance in addition to toilet installs, repair services and more.
Drain cleaning services performed by the company's plumbers include those related to kitchen sink drains, bathroom sink drains, shower and tub drains, toilet and floor drains, downspout drains, sewer camera video inspection and general clogged drains.
"When it comes to finding water leaks in a home or office, we leverage cutting-edge technology that gets the job done professionally," adds Sibilla about his company's plumbing diagnosis, maintenance and repair services. "Using thermal and acoustic tracing tools, our technicians can locate the exact source of a leakage by looking for 'warm patches,' listening for drips and using a technique that sends a safe form of gas through pipes for identifying the location of the leak.
"What's more, cleanliness is always a top priority for us, so our technicians never leave a job site in a mess, particularly those involving sewer line repair."
Understanding that when customers are out of hot water in a home or business things can go from bad to worse quickly, Stallion representatives assess customers' current needs and planned budget to take them step-by-step through the different hot water heater equipment and installation options. According to such Stallion reps, indications that it might be time for a water heater service include water that's rusty in color, water that has a distinct odor, water that's leaking around the base of the unit, excessive sediment buildup and an aging water heater.
Summary/Boilerplate:
Stallion Plumbing and Drains is open Monday through Friday from 8:30 AM to 5 PM, with emergency client service available. The company is located at 4956 West 6200 South #304 in Salt Lake City and can be reached by calling (801) 797-1090.
Release ID: 88919937