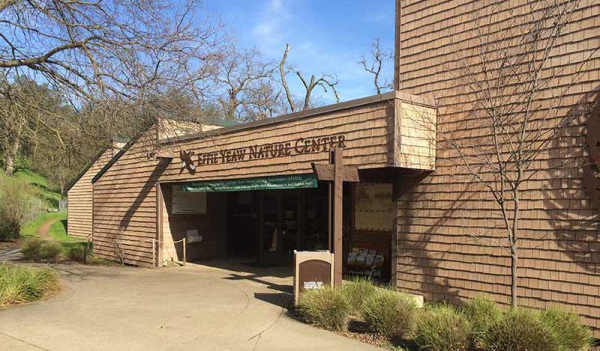 - June 14, 2017 /PressCable/ —
SACRAMENTO, CA: Capitol Tech Solutions (CTS), a Sacramento Web Design and Digital Marketing Firm, has completed work on the new Effie Yeaw Nature Center Website Project, in an effort to bolster the center's visibility to the community and enhance their online marketing efforts.
Capitol Tech Solutions Founder, Bobby Reed, first noticed the center's aging website after one of his frequent visits to the location with his children. He was concerned that the dated website design was keeping the center from reaching its full potential.
When asked why he became involved, Bobby Reed said, "As soon as I noticed their website, I knew something had to change. The Effie Yeaw Nature Center is one of the hidden gems of Sacramento. Considering its 40-year history in the region, it deserves proper recognition as the harbor and wildlife refuge that it is," Mr. Reed also stated, "There was a disconnect between the beautiful place I saw in person and the center the website depicted. Effie Yeaw Nature Center needed a website that properly represented it, and I believe that's something Capitol Tech Solutions was in the position to provide, and we were honored to do it."
This is one of Capitol Tech Solutions' largest web design projects to date, as the website contains detailed visitor information, an interactive timeline, a calendar covering hundreds of events yearly, and has an actively updated Nature Blog. The Effie Yeaw Nature Center is already experiencing the positive effects of its website's redesign website traffic and visitor feedback.
Barbara Lezon, the Marketing and Communications Coordinator at the Effie Yeaw Nature Center, was impressed by the public response to the new website garnered. "I wanted to let you (Capitol Tech Solutions) know that we've gotten a ton of praise for the new website. Folks LOVE it! I knew they would," she said. "We absolutely gave CTS credit for this in our Facebook post and the email we sent out to our contact list. We can't thank you guys enough!"
The Effie Yeaw Nature Center continues to host a myriad of educational programs for people of all ages, from kindergarteners to senior citizens. The new website can be viewed at https://www.sacnaturecenter.com. For more information on Capitol Tech Solutions, for the Effie Yeaw Nature Center website and other projects, visit https://www.capitoltechsolutions.com.
ABOUT CAPITOL TECH SOLUTIONS: Founded in 2004 in Sacramento, California, Capitol Tech Solutions has become one of the city's leading digital development firms. They provide a full range of services including Software Design, eCommerce Web Development, IT services, Digital Advocacy and Marketing, and Fully Customized Software Database Development Solutions.
Release ID: 207247