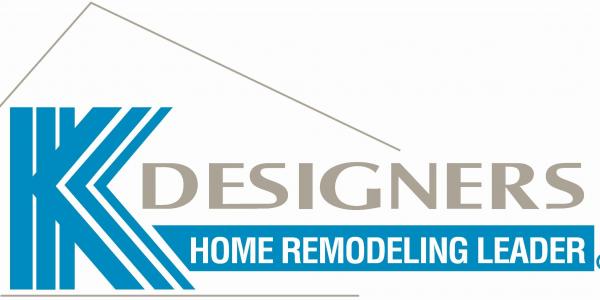 - December 19, 2020 /PressCable/ —
Sacramento CA Home Remodeling company K-Designers is now offering 11% off window replacement services and all of it products. The company is using this as a way to thank loyal customers by extending this limited time offer. Since 1978 they have helped over 130,000 customers just like you build the "House of their Dreams."
Any homeowner who receives a free quote is entered into a monthly cash drawing where they could win $1,000.
The #1 reason for the loyalty from our customers is always the same – outstanding service and attention to every little detail.
The company has recently added a new website along with other digital assets making the home remodeling process easier, faster and simpler. By clicking on the link at the end of this sentence you can visit the page for the Sacramento area: link: https://www.k-designers.com/sacramento-ca/
According to Larry Judson "When hiring a remodeling company look for remodelers with decades of professional experience and commitment to exceptional service" as this is the key to finding the perfect remodeling company.
Companies that stand out in the field are few and far between but those that do are the companies that most individuals want to deal with in the course of their remodeling process.
In order to accommodate not only Sacramento area homeowners but those in outlying areas the company service over 12 small cities and towns in the United States.
Some of the local areas served near Sacramento areas include but are not limited to Elk Grove, Davis, Arnold. Clearlake, Santa Rosa, Plymouth, Jackson, Placerville, Yuba City, Olivehurst, Dunnigan, Wheatland, Auburn, Lincoln, Newcastle, Loomis and many more.
Don't see the city or town you live in on the list? Then call us to see if we cover your area. Most that do are amazed at how far the company will travel to complete a home remodeling project.
The company is always proud to provide a free no-obligation estimate to its customers. The range of estimates can include products and services such as window replacement, home siding, bathroom remodels, home doors such as (entry doors, storms doors and patio doors), patio covers, walk-in tubs, gutters, garage doors and more.
Along with its flexible financing options the company also provides on many of its products that they install a Full Lifetime Warranty for the original owner. Should the owner ever decide to sell the Old Warranty may transfer to the new owner as a prorated 50-Year Warranty. In many instances this helps the homeowner sell his or her home.
The company offers a no-money-down policy for qualified buyers. In addition to no down payment, which given today's economic environment can be very helpful they go the extra mile to make the renovation as affordable and easy as possible.
Read what others say about K-Designers by leaving 5-Star Reviews:
" I am really glad that I got my windows and patio door done by K-Designers. The people were so good with communication and helped with everything we wanted. Finance was easy with K-Design and they were very understanding. In the future if I need any household services, I will surely get it from them. Thanks again K-Designers…." Krishan Sharma
"High energy! Lots of motivated people! Love my team here in Omaha!" John Zak
"I was leery of companies that called me to talk me into doing things to my house. Bit I had been thinking of this upgrade for a long time and I really wanted to try this. So, I received the representative. I approved of the clean lines of the windows and the willingness of the company to do fewer than the windows they had hoped to do and wait for me to be able to do the rest of them. These windows are fantastic. We can have bright sunlight directly on the windows and they are almost the same temperature…" Tom Selfridge
"High energy! Lots of motivated people! Love my team here in Omaha!" James Lorentzen
"I was a little skeptical, because they use a telemarketer who cold called me at home…but thought I would listen to what they had to say and show. After doing my own research I confirmed that the product they install is high quality and now having the new windows. I think they are great. K-designers sales rep made big promises about lots of stuff…" Andy Hagen
The company provides free in-home consultations and estimates with no obligation. Any homeowner who receives a free quote is entered into a monthly cash drawing where they could win $1,000.
Want to learn more watch the short video featuring Terry Bradshaw:
https://www.youtube.com/watch?v=RR3Inbr79Ag
Release ID: 88990635