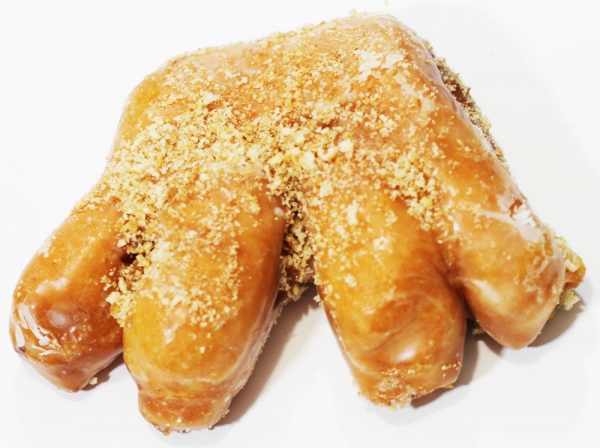 - January 12, 2017 /PressCable/ —
Earlier today, Sacramento's Natomas Donuts finally announced the beginning of its new Online Ordering service, which has been in development well in advance of its December 15, 2016. The main aim is to enable customers to save precious time and hassle with the option to have their donuts and bakery goods ready for pickup when they come in by providing the ability to order online through the Internet from the luxury of their home or mobile device. The service sports multiple features to select from a variety of products and pay for for their order…. but it does so, with a difference. More information from the menu can be view from the following link: http://www.natomasdonuts.com/menu/
Thaimy Trinh, Owner at Natomas Donuts, says: "We wanted to try something new with this Online Ordering service. Anyone familiar with the Sacramento Donuts Shop market will probably have noticed how everyone else seems to provide limited inventory of products in store with no option to order ahead of time for pick up. This is a problem because customers are not aware of goods that may be out of stock and cannot order ahead ahead of time for faster pick up."
So as a welcome breath of fresh air, Natomas Donuts will instead provide the customers a portal to the shop to order online and save time and hassle. Natomas Donuts chose to make this move because Natomas Donuts wants to provide the best donuts experience for their customers in the entire Sacramento region.
Thaimy Trinh also said "We want to give our customers the freedom to order and choose in advance for pick up for the best dining experience. With our new Online Ordering service, they have a fresh new possibility. We want them to feel like they have the option by-pass and not stand in line and wait. When using our service. Trying something new is always a risk, but it's a risk we believe is worth taking."
Natomas Donuts was established in the last quarter of 2016 and have been in business since December 15th of 2016. Since day one, this Sacramento donuts shop has always aimed to provide their customers with the best value and dining experience with high quality products that are baked fresh daily.
This isn't the first time Natomas Donuts has defied convention either. In 2016 when they performed their grand opening, they caused a stir by giving away free donuts for customers who only ordered coffee.
The new Online Ordering service was launched on December 2016. To find out more about the service and Natomas Donuts, it's possible to visit www.natomasdonuts.com/sacramento-shop/
Release ID: 160686