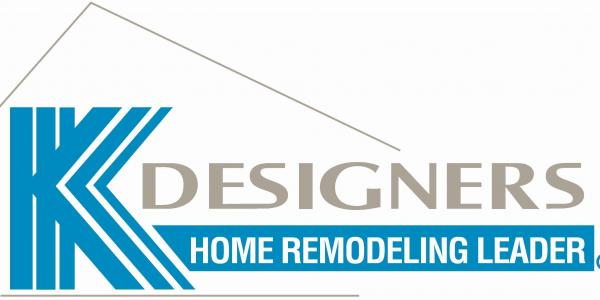 - December 7, 2020 /PressCable/ —
Sacramento CA K-Designers the area's leading garage door installation company. Garage doors while seemingly not on most individuals remodeling list provide much more than just an open and shut solution.
In fact, garage doors play a very important part when it comes to home safety, appearance, and access, and need to be able to take the up and down motion over and over.
Need to jump right to the garage door page on our newly rebuilt website then click the following link:
https://www.k-designers.com/garage-doors/
Here are a few warning signs that it may be time to get a new garage door. Telltale signs that a garage might have issues include door sagging, almost impossible to lift, or just generally falling apart? If it is, maybe now is the time to replace the old door with a new one that's easy to operate, safe, affordable, beautiful and easy to maintain.
K-Designers firmly believes that the installation of a garage door is not a do-it-yourself job. A garage door is the largest moving object in your home, and because of the large number of small parts, its installation is highly technical. Connecting the springs can be particularly dangerous, and proper installation is critical to the performance of new doors.
The professional installers that work at K-Designers can typically install a door in a few hours while making sure safety requirements are met and the new door operates perfectly each and every time it is opened and closed.
Installations carried out by most homeowners typically span several days and cause a great deal of frustration. Additionally, incorrect installation can void certain warranties, so we recommend that a professional handle the job for you.
A nationwide leader in home remodeling, K-Designers offers a full range of high-quality products for homeowners in Seattle, Billings, Denver, Portland, and other U.S. cities. Whether it's something relatively straightforward like installing new home doors or a larger undertaking such as bathroom remodeling, K-Designers has been in business since 1978 and has decades of experience helping homeowners achieve their dreams.
The company serves hundreds of local areas around Sacramento including but not limited to Elk Grove, Davis, Arnold. Clearlake, Santa Rosa, Plymouth, Jackson, Placerville, Yuba City, Olivehurst, Dunnigan, Wheatland, Auburn, Lincoln, Newcastle, Loomis and many more.
Need more proof? Read what K-Designer customers are saying by leaving 5-Star reviews.
"We have used K Designers on the re-siding of our home several years ago. We decided to place new windows in the house and choose K Designers to do the work. It took them 2 days to install, but boy what a difference." Janna H.
"We replaced every door and window in our home. 13 Windows, four patio doors and a new double front door. Everything was completed in 3 days. The craftsmanship is excellent. I would definitely recommend or ask them to do other work." Don S.
"K Designs sided my mobile home within 4 working days. I love it! IT looks and feels like a brand-new home." Carol F.
"Excellent workmanship, timeliness and beautiful finish. Only had to make a $100.00 deposit to finish a $23,000 job. I would definitely recommend K-Designers to those who seek good guys!" Michael H.
"Had a very good experience with K-Designers. Workers were professional and polite. They even did extra work that they found while doing the project. I would highly recommend them to anyone that needs a remodel." Robert C.
The company provides free in-home consultations and estimates with no obligation. Any homeowner who receives a free quote is entered into a monthly cash drawing where they could win $1,000.
Visit the company's newly remodeled website to schedule an appointment and enter the drawing https://www.k-designers.com
Release ID: 88988729