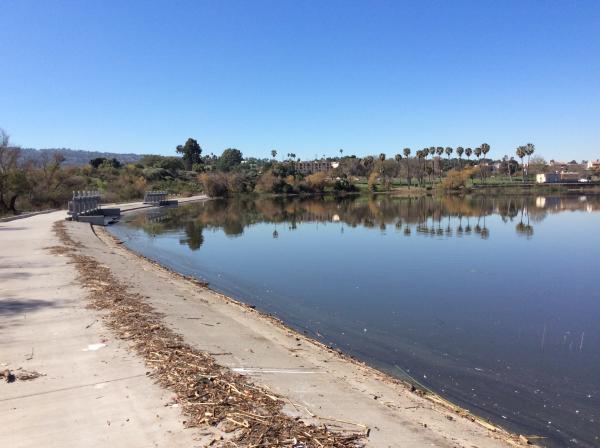 - November 1, 2020 /PressCable/ —
DK Environmental has launched dredging services for Sacramento's ponds and lakes. The company has over 35 years of experience in the removal of sediment, weeds, and other aquatic nuisances.
For more information http://dkenvironmental.com
The launch of dredging services by this experienced aquatic weed removal company was prompted after several lake owners contacted the company for a complimentary consultation and quote. Management decided to add this service to its offerings and is now ready to dredge lakes throughout Sacramento County.
Lakes and ponds are very much like any other living organism and over time sediment builds up. When sediment reaches a point where there is no space for water, that lake's life cycle is considered complete.
This condition can be avoided by contacting a company like DK Environmental and having measures taken before dredging is needed. Lake and pond owners in Sacramento County are encouraged to contact the company for a complimentary consultation. Strategies such as proactive dredging lake management strategies like nutrient remediation, aeration, buffer management, and hydro-raking can help prolong the lifespan of the water body for many years.
Once a lake or pond is beyond saving DK Environmental has the necessary expertise and equipment to dredge lakes and ponds. Once completed lake and pond owners can enjoy the benefits of a renewed water body. Those benefits include an increase in volume and depths to 15ft and more, nutrient-heavy sediments being removed, and the eradication of deep-rooted plants and debris.
The dredging service also gives lake owners and managers a more pleasant environment as beaches, docks, and boating lanes are cleared and stormwater detention capacity is restored along with the increased flow in all channels. The elimination of contaminated sediment and wastewater also assists in resetting the life of a pond or lake and providing a cleaner atmosphere.
Marsha Williamson, a local Sacramento lake manager shared, "After DK Environmental dredged our lake we felt like we had a new lease on life. Our lake became alive again, and we are enjoying sharing it with wildlife and neighbors."
The launch of this service is geared to help anyone struggling with a lake or pond that needs to be dredged. Efficient, affordable, and professional dredging services are now available throughout Sacramento County from DK Environmental.
For more information see the above URL.
Release ID: 88983774