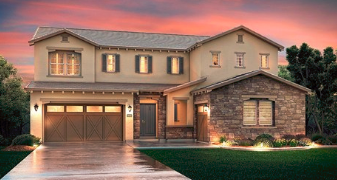 - March 16, 2018 /PressCable/ —
JTX Real Estate has launched a powerful search tool for new homes that allows anyone looking to buy property in the CA area to find the best deals on new builds. The new homes search facility takes the stress out of finding new California homes for anyone looking to move to the area.
More information can be found at: http://jtxrealestate.com
The site explains that one out of four homebuyers opt for a new home when looking to buy a property in the US. There are a number of benefits to buying a new home rather than opting to buy an older property, and these are detailed on the JTX Real Estate site.
New homes offer innovative use of space, greater energy efficiency and choices of options and upgrades. When buying a new property in California, everything is new and modern, which means that the properties and its facilities are more reliable.
Home buyers in CA looking for new builds can purchase with increased peace of mind knowing that they're getting the best new options on the market. New properties also come with great builder warranties.
Previously, anyone wanting to buy a new home in California needed to visit each builder's website and search for their criteria. This made it time consuming, and slowed down the process of finding the best fit for families looking to move to CA.
Now, anyone looking for a new build home can use the powerful new home search tool from JTX Real Estate. They can search using the tool to track all new property builds in the area, rather than wasting time visiting dozens of individual sites.
In addition to the new search tool, JTX Real Estate is offering a new special insider report, called "New Homes – 10 Tips To Save You Time And Money."
It highlights 10 invaluable tips to save them time and money when purchasing a brand new home in the local area. It also dives into some of the buyer advantages that people might not know about.
Full details can be found on the URL above. Interested parties can get access through signing up on the form provided.
Release ID: 315541