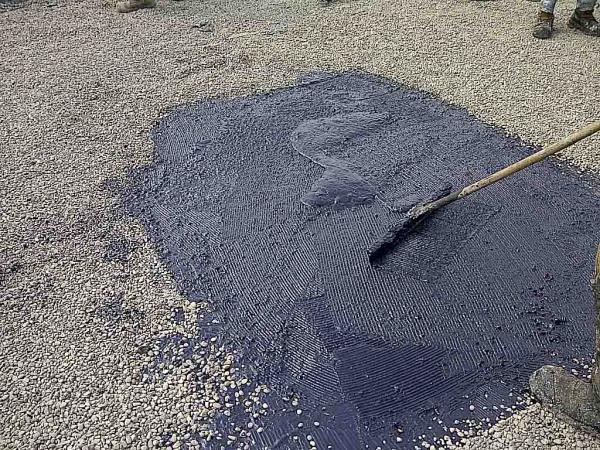 - May 16, 2018 /PressCable/ —
RoofAgents, Toronto ON, announces significant cost savings for commercial building owners with their roof restoration services, while still providing a long-term permanent roof repair solution.
To learn more about the roofing solution visit – https://roofagents.ca
The company indicates the commercial roof restoration service has saved building owners thousands vs the cost of flat roof replacement. It's considered a green roofing solution which avoids large amounts of waste to end up in the local landfill. The comprehensive maintenance solution covers the entire roof area allowing roofing contractors to offer a long-term guarantee.
RoofAgents, owner, David Corcoran, states, "the roof restoration option provides new flashing material around the perimeter of the building and all roof projections, such as HVAC units, vents, & drains. The building perimeter is typically where many roofs will fail first, however, this does not indicate the overall condition of the roof across the facility."
The company indicates the commercial restoration service provides building owners with an end to end roof maintenance solution that will provide 15+ years of serviceable life to ageing flat roof systems. Corcoran states, "we have inspected restored roofs that are still very strong even after 20 years, it really is impressive, especially, when you compare against the cost of full commercial roof replacement."
The restorative roofing option also provides building owners with a positive impact on their local environment, by avoiding large amounts of waste ending up in the landfill. Corcoran, affirms, "there really is a great story for any company to tell here by avoiding up to 90% of the waste that is incurred during roof replacement".
RoofAgents indicate the commercial roof restoration service also qualifies as a maintenance item, a taxable benefit to building owners allowing them to use the entire expense in the current tax year for their business. Corcoran, states, "this is very appealing for building owners and in many cases will help to make the decision for moving forward when it is optimal to restore vs repair their roof. Especially, when compared to roof replacement where the cost is considered a capital expense and a long-term taxable benefit."
The company indicates that not all roofs qualify for a restoration, and overall it will depend on the condition of the roof membrane, including, other factors. Corcoran affirms, "the roof restoration option has many benefits and we always try to present this when available, however, if the roof is to far gone then the only option is full roof replacement at that stage.
To find out more about the commercial roof restoration service, contact RoofAgents to book a no-obligation inspection at – https://roofagents.ca
Release ID: 346169