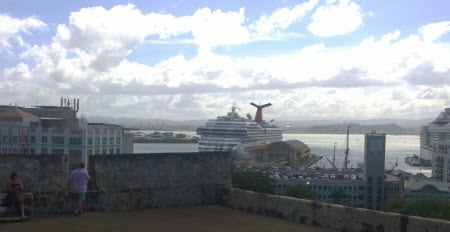 - February 9, 2016 /PressCable/ —
(Newswire.net — February 5, 2016) Portland, Oregon — Love is in the air with Valentine's day right around the corner and it has contemporary romance author AJ Harmon feeling generous. For the month of February 2016,"First Class Voyage" will be available on most e-Readers with free digital downloads. In a blog post, Harmon announced the promotion as a thank you to romance readers.
During a short telephone interview with I love Romance Novels Online, AJ revealed much more about the promotion and her career as a romance writer. "First Class Voyage" is book number four in her USA Today Bestselling romance series; First Class Novels. The novel will be featured in BookBub on February 21, 2016. "BookBub is very selective about the books and authors featured online and in the daily email newsletters," Harmon stated. "It is always s big deal to be among the amazing books recommended by BookBub. "With hundreds of new book being digitally published each month, it can be hard for readers to discover your books," AJ continued. "Indie author struggle to encourage readers try their books."
AJ Harmon became a self-published romance author on November 17, 2012, when she released "First Class To New York" on Amazon, followed 3 weeks later by its sequel "First Class To Portland". The books skyrocketed to the top of Amazon's bestseller list with over 30,000 copies digitally downloaded for Kindle e-Readers by New Year's Day. This launched AJ's career as a contemporary romance author and what would become a nine book romance novel series, now available as a boxed set titled "First Class Family", which hit the USA Today Bestselling Books List in October of 2014.
Harmon strategically selected "First Class Voyage" for her Free Books for Valentine's Day promotion in an attempt to re-energize readers. "Over a quarter million copies of "First Class to New York" have been downloaded since it became a free book online," AJ explained. "Around 37% of readers have gone on to order the boxed set or books two and three in the series, because they must know the rest of the story-line. First Class Voyage is the transition book from the two older brothers' story to the younger brothers' search for love and happiness. It is our hope that the tens of thousands of readers who haven't finished the series yet, will get reconnected if bribed with a free book."
For romance author AJ Harmon life has been one Happily-Ever-After after another since publishing her first book. She now has 15 romance novels and 5 novellas available for romance readers to enjoy. Harmon has been a featured novelist at romance author events across the United States and regularly play peek-a-boo with the bestseller lists. AJ has also given voice to the needs of domestic violence survivors in her books and charitable activities.
To discover more about contemporary romance author AJ Harmon and her romance novels visit her website: AJHarmon.com or follow her on Facebook, Twitter, Pinterest and YouTube. About AJHarmon.com AJ Harmon published her debut novel in November of 2012 on Amazon. She now has 15 novels and 6 novellas available from Kindle, Nook and iTunes. She has just released her first audiobook "A Choice For Claire" available on Audible.com
AJHarmon.com 744 E Scenic DrivePortland, Oregon 97201United States541-705-2670AJ@AJHarmon.comhttp://AJHarmon.com Source: http://newswire.net/newsroom/pr/00091781-free-roma…
Release ID: 103213