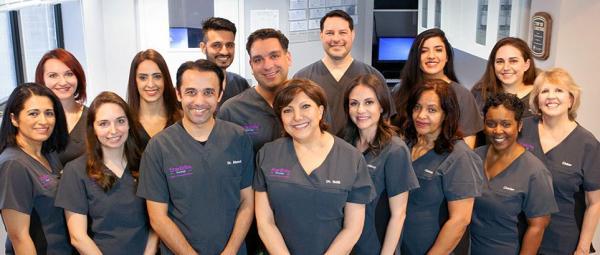 - September 18, 2020 /NewsNetwork/ —
StarBrite Dental has launched a new virtual dentistry service for patients needing dental aid during the pandemic. Given the current healthcare crisis as a result of the virus, virtual dentistry is a safe way for patients to get the aid they need without risk of infection.
More information can be found at: https://www.starbritedentalrockville.com/understanding-virtual-dentistry-everything-you-need-to-know
The newly launched service allows patients to consult with a dental professional to address their concerns. They can get specialist supervision and be directed on dental care to allay concerns and improve their oral health.
For those who are experiencing dental pain, the new service allows them to skip the waiting room. It's a streamlined and fast approach to dental healthcare that aims to offer the best service during the ongoing pandemic.
The dental consultation will cover three main steps, with the first being that patients fill out a form and tell the practice about their dental concerns. From there, the clinic will reach out to set the best time and method for the consultation.
The third step of the process sees StarBrite Dental contacting the patient to complete a medical screening and provide a detailed consultation. This is a chance to go through the patients' options, including scheduling a physical appointment in the office if further diagnosis or treatment is needed.
The newly launched service allows the dental office to maintain social distancing standards while continuing to provide patients with high quality oral healthcare. The service was created to improve access to dentistry services for local patients. One of the most important aspects is that patients can get the help they need as they need it.
While the service is particularly useful during the pandemic, it's also beneficial for those living in rural areas. For these patients, they may find it expensive or difficult to travel and teledentistry eliminates this hassle.
A recent patient said: "My experience with StarBrite Dental has been a wonderful pleasure, they take care all my dental needs I would highly recommend them to everyone that has dental issues."
Full details can be found on the URL above.
Release ID: 88977120