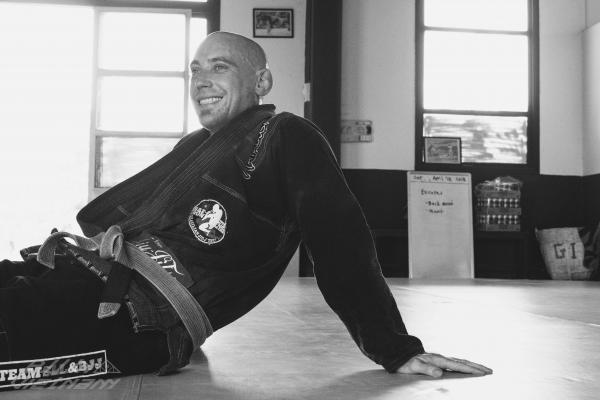 - August 14, 2019 /PressCable/ —
A new Brazilian Jiu-Jitsu gym has been launched in Rocklin, California, called SLL Grappling Academy. The gym has been opened by Coach Erik Koehne, and will be teaching two thirds of its classes in NoGi.
For more information please visit the website here: https://sllgrapplingacademy.com
SLL Grappling Academy will be offering 64 NoGi and 25 Gi classes each month, alongside eight open mat tutoring sessions, where students can practice in NoGi or Gi.
Although SLL Grappling Academy is NoGi, they have distinctive uniforms, with long-sleeve rashguards and sublimated team logo and designs illustrating the martial art.
A high level instructor is teaching all of the beginner classes whereas most other academies will have blue and purple belts teaching beginners. This allows beginners to get access to training from specialists with more experience.
Coach Erik Koehne has belts under two different systems, including Luta-Livre and Brazilian Jiu-Jitsu. Luta-Livre is a Brazilian NoGi system dating back to the 1940s, while Brazilian Jiu-Jitsu (BJJ) is a Brazilian Gi style dating back to the turn of the 20th century.
Anyone looking to learn BJJ in a friendly and welcoming environment will find everything they're looking for at SLL Grappling Academy. While the majority of Sacramento gyms teach 9/10ths Gi and 1/10 NoGi, SLL Grappling Academy offers two thirds of its classes in NoGi.
One of the things that makes the classes unique is that they train each participant to be a teacher themselves. Most BJJ classes will have the instructor demonstrate a move, before the students pair up and practice.
At SLL Grappling Academy, students benefit from an additional step to this process. This will involve the student demonstrating the taught technique back to the class, with the class offering help if the student gets stuck.
Coach Erik states: "This classroom gambit encourages teamwork, ensures that everyone fully understands the techniques, and makes the lessons far more memorable. The students end up honing leadership and teaching skills while building their confidence as well as empathy."
The gym is open to new students now, and is a great opportunity for people to improve their physical conditioning, develop self-defense skills, learn patience and discipline, and have fun in a safe and friendly environment.
Those wishing to find out more can visit the gym website on the link provided above.
Release ID: 88907261