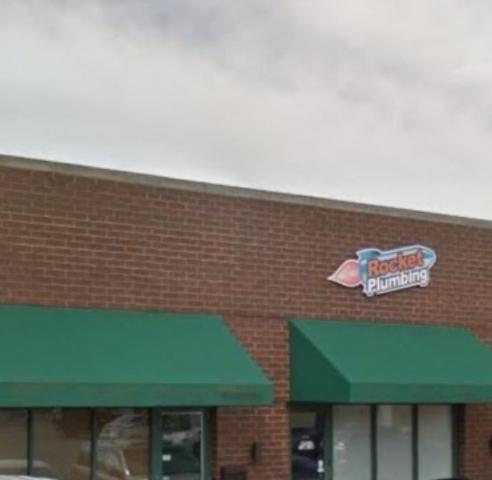 - April 4, 2018 /PressCable/ —
Rocket Plumbing today announced that it has opened a new plumbing service location at Jefferson Park in Chicago, Illinois. This new location will extend the coverage area their service trucks and professional licensed plumbers can reach in a timely manner. Jefferson Park is in the Northwest Side of the city via the zip codes of 60630, 60646 which borders the community areas of Norwood Park to the northwest, Forest Glen to the northeast, Portage Park to the south, and the suburb of Harwood Heights to the south.
Brain McMahon, owner of Rocket Plumbing, said "Jefferson Park has long been one of Chicago's transportation hubs, earning the neighborhood the nickname as 'The Gateway to Chicago'. A key factor to our success is being prompt and on time when solving a plumbing emergency for our customers. We have high hopes for our 6th Chicago location will serve it's diverse middle class customer base, and because of it's transportation advantages, will help us maintain our quality advantages over our competitors."
The new location, which uses 2200 square feet, also serves as a central storage and truck maintenance location for all Rocket Plumbing service trucks, which recently were upgraded with new branded decal wrapping.
"The plumbing industry is extremely competitive, and has gotten even more so in recent years. We have found that taking the long term view on the logistics side of our day to day operations, helps us meet the standards Chicago customers have with the plumbing repairs they need. For instance, we are one of the few plumbing companies in Chicago to own their own Hydro Jet. This attention to saving our customers' time shows in our consistently high reviews, as we take the constant feedback very seriously. Some of our best reviews have had a great impact on our day to day operations, as we navigate our ever changing and innovating industry", McMahon said.
Rocket Plumbing is celebrating 5+ years in business in Chicago, offering prompt and professional repairs such as drain service, sump pump installation and repair, sewer line clean-outs and faucet repair gas pipe leaks, water leaks, tankless water heaters, broken toilets, and many more. The plumbing company also replaces and installs faucets, garbage disposals and toilets. Another innovative plumbing service being offered is sewer and drain line plumbing camera inspection. This involves running a miniature video camera through a home or business's sewer or drain pipes to check for damage, identify leak location, and search for blockages.
Release ID: 324632