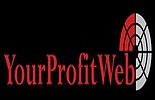 - December 15, 2016 /NewsNetwork/ —
A Rochester based SEO and digital marketing specialist has announced the launch of a new local promotion for small businesses, allowing clients to prepay for services in 2017 and experience savings of up to 25%. Through taking up this offer, local and small businesses around the Rochester, New York area can improve their standing on Google, get more targeted customers and boost their brand awareness.
More information is available on the company website at: http://yourprofitweb.com.
YourProfitWeb is located in the Greater Rochester area and specializes in online marketing services for clients in any business niche. It is an expert team made up of real people who understand the importance of establishing and maintaining a strong presence online.
The company can offer tailored services for the clients it works with, so whether they are looking for help with search engine optimization, search engine marketing, reputation management or mobile website development, the team is there to help.
The company is run by Andrew Wroblewski, a search engine marketing consultant and leading authority in the field, who has achieved over 50,000 page one rankings for his website clients around the world.
A full list of services is available on the company website, and includes free client evaluation, SEO and SEM services, video marketing and promotion, website analysis and press release writing.
When a client gets in touch with YourProfitWeb, they will be asked some diagnostic questions about their business, which is set up to help find the right fit for each business. Clients can also submit their website URL to the free website analysis tool, which allows YourProfitWeb to provide insight into where the homepage might be able to be improved.
The site explains that getting into the top 10 rankings in the major search engines is imperative for any online business, and YourProfitWeb takes great pride in helping its clients to succeed in this area. By improving their website and launching carefully planned SEO campaigns, YourProfitWeb can help businesses to succeed in an increasingly competitive online market.
Release ID: 154909