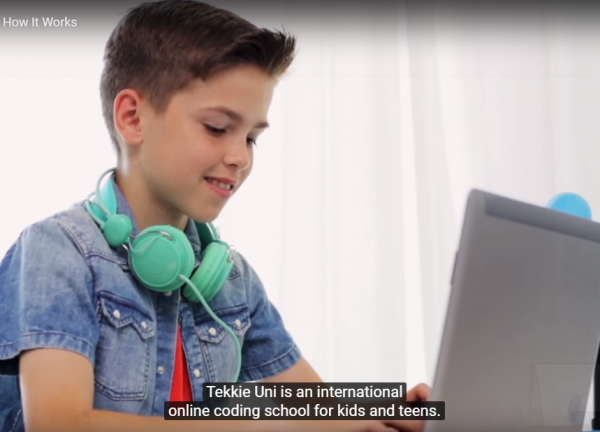 - December 10, 2019 /PressCable/ —
A new guide to children's robotics programs and learning problem solving for kids has been launched by Robotics For Kids. It highlights the benefits of the online course run by TekkieUni, allowing children to learn computational thinking and a range of other benefits.
More information can be found at: https://trainings.convertri.com/robotics-for-kids
The newly launched guide explains that there's no better for children to learn robotics and computational thinking than by playing games. Games help to break down the process and make learning more enjoyable.
One of the key benefits of learning through games is that there is a reduced chance that kids will fear failing. This allows them to learn coding skills in new and engaging ways.
Learning coding skills is important, because it opens up potential career paths and presents creative freedom. Websites, games and apps all run on code, and learning to code allows children to learn to create tools, games and more.
Robotics For Kids explains that robotics is a way to learn coding, teaching visual design, engineering, instructions and more.
It emphasizes that with TekkieUni, children can learn with virtual 3D robots training computational thinking. This provides them with an opportunity to grow creatively and improve their logic.
The Coding For Kids Course gives children a basic understanding of computer science concepts. It also enables them to engage experimentally in application development.
Participants will learn to provide design and planning habits, improve self discipline, and work individually and as part of a group.
In the Robotics For Kids course, children will learn to code virtual 3D robots. They will then be able to code robots to navigate 3D puzzles and mazes, in a similar way to a flight simulator.
This allows them to expand their 21st century skills, including creative thinking, problem solving and computational thinking.
TekkieUni states: "TekkieUni's teachers are highly experienced in teaching coding for children. They are the heart of the class, teaching online with enthusiasm, encouraging participation and happy to answer every child's question."
Full details of the new guide can be found on the URL above.
Release ID: 88938209