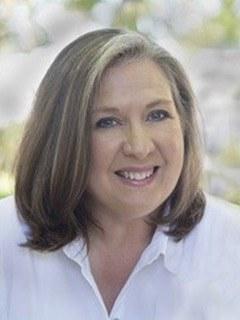 - September 17, 2018 /PressCable/ —
As part of Robin Kallman's ongoing effort to improve the brokerage services offered to clients, the Sonoma-based real estate agent is pleased to announce to all her current, past and future clients that, Pacific Union International, a leading luxury real estate brokerage in California, will be joining Compass. Pacific Union is currently ranked the #5 largest brokerage in the country by Real Trends and the #1 independent brokerage in California. With the addition of Pacific Union, Compass' national team will grow to over 6,400 real estate professionals representing $28 billion in sales volume in 2017.
Compass is known for building the first modern real estate platform, pairing the industry's top talent with technology to make the search and sell experience intelligent and seamless., A brokerage of unparalleled agents and a tech company reinventing the space throughout the industry, with a history of serving its clients well.
Pacific Union, founded in 1975, was acquired by CEO Mark A. McLaughlin in 2009. Since then, McLaughlin has grown the company from $2.1 billion in sales volume to $14.1 billion in 2017. Pacific Union has over 50 offices and nearly 1,700 real estate professionals throughout California. Their deep commitment to professionalism and client service make them an ideal strategic and cultural fit for Compass.
"In recent years, real estate professionals and brokerage firms have been reacting to the world others are attempting to create. I believe the combination of Compass and Pacific Union will be a definitive step in building a company that can ensure the future of real estate is driven by the vision and aspirations of real estate professionals," said Robert Reffkin, Founder & CEO of Compass.
"We have worked alongside our real estate professionals to create powerful technology that helps them grow their business and are excited to scale that to new real estate professionals everywhere," said Ori Allon, Founder & Executive Chairman of Compass.
"This is an exciting time as we embark on this partnership with Compass," said McLaughlin. "I look forward to working alongside the Compass team to continue to improve the lives and businesses of our real estate professionals."
For more details about the change you can contact Robin on the website: http://www.wesellsonoma.com/
Robin Kallman spoke highly of the change in brokerage firms, saying Compass is a real estate company with a purpose. Our mission is to help everyone find their place in the world..
This new merger will provide services for Sonoma New Homebuyers and Home Sellers, but all people who need brokerage services are welcome.
All those with questions are invited to get in touch with Robin Kallman via the website, http://www.wesellsonoma.com/.
Release ID: 408142